Associate Finance Professor Steven Mann and Accounting Professor Bill Wempe have been appointed as the new department chairs at the TCU Neeley School of Business.
July 19, 2021
By Nicholas Ferrandino
The TCU Neeley School of Business has two new department chairs with the summer appointments of veteran professors Steven Mann and Bill Wempe. Mann will lead the Finance Department and Wempe will lead the Accounting Department.
Steven Mann
With a PhD in Business Administration from the University of Utah, Mann has been a faculty member of the Neeley School of Business since 1994. He is the recipient of the 1999 campus-wide Dean's Teaching Award at TCU and his research has been published in various academic journals, including the Review of Financial Studies, Journal of Financial Economics, Journal of Corporate Finance, Journal of Financial Markets, Journal of Futures Markets, Financial Management, and Journal of Banking and Finance.
As the new finance department chair. Mann will work with other faculty and staff to help continue TCU Neeley's progress toward being the destination of choice for students and employers, as well as increased national prominence and thought leadership.
Bill Wempe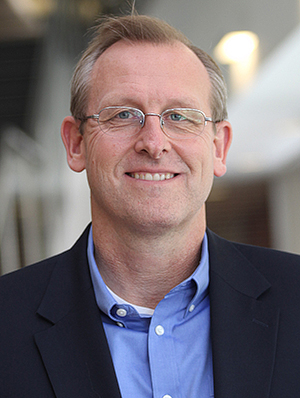 Since 2001, Wempe has taught in TCU Neeley's undergraduate and graduate accounting programs, as well as our MBA programs, and served as the school's executive director of graduate programs from 2012 to 2016. Wempe holds a PhD in accounting from Texas A&M University and his research has appeared in various publications, including The Accounting Review, Journal of Accounting and Economics, Journal of Operations Management, National Tax Journal, and other leading business, accounting and health care journals. Wempe has received several undergraduate and graduate teaching awards at the Neeley School.
As the new accounting department chair, Wempe will partner with more than 20 faculty and staff to further elevate TCU Neeley's outstanding academic and research programs.