In this episode of the Amplify Women in Sales podcast, Nadia Masri, founder and CEO of Perksy, shares her career journey and how to learn from failure.
April 19, 2021
By Michaela Petty BBA '20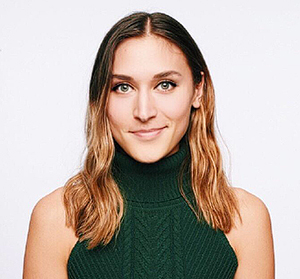 As one of Forbes 30 under 30, Nadia Masri is a serial entrepreneur who started her first company at the age of 17. As a child, she wanted to be an actress, a career wildly different from what she is doing right now.
Masri stresses that being a founder isn't too different. You wear many hats in a company – one day you could be a lawyer, and the next an accountant. This is similar to taking on different acting roles.
With anyone's great success comes failure. Masri shares her own failures throughout her career and how one can learn to overcome failure by failing forward.
Subscribe to the Amplify Women in Sales podcast on Spotify, Apple Podcasts, Stitcher or SoundCloud.
Learn more about Amplify Women in Sales.