Boone is among a select group of researchers based on the quality of her academic work in the field of corporate governance and stewardship.
January 20, 2021
By Elaine Cole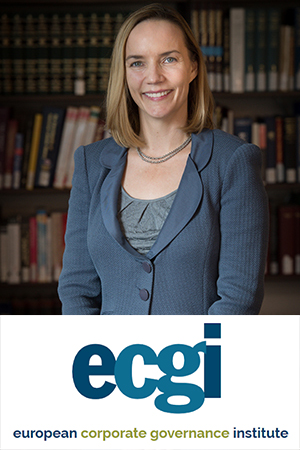 Thanks to our outstanding faculty, the TCU Neeley School of Business is making a name for itself around the world.
Audra Boone, the C. R. Williams Professor in Financial Services, has been appointed to the European Corporate Governance Institute, which selects esteemed professors from North America, Europe, the United Kingdom, the Middle East, Asia and the rest of the world. The Institute is used by scholars, practitioners and policy makers to help shape informed views and debates on global topics covering corporate governance.
Boone is an expert in corporate governance, mergers and acquisitions, and disclosure. Her recent research includes "Redacting Proprietary Information at the IPO," Journal of Financial Economics; "The Effect of Institutional Ownership on Firm Transparency and Information Production," Journal of Financial Economics; and "Who Monitors the Monitor? The Use of Special Committees by Target Firms in Corporate Takeovers," Journal of Corporate Finance. She is associate editor of the Journal of Corporate Finance.