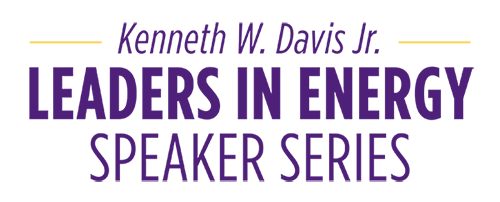 Shaping the future of energy innovation.
The Kenneth W. Davis Jr. Leaders in Energy Speaker Series brings energy experts to TCU to share cutting-edge research and insights, and discuss the latest industry trends in energy management, emerging technologies, innovative solutions and policies, to help deepen our understanding of the evolving energy economy.
Our speaker series is made possible through the Kenneth W. Davis Jr. Endowed Lectureship at TCU (The Davis Lectureship) and hosted by the Ralph Lowe Energy Institute at the TCU Neeley School of Business.
Past Events