We offer a variety of degrees and certificates with flexible formats, either on campus or via remote live learning, to help you develop the expertise you need to take this industry into the future. Our world-leading faculty teach from their real-world experience in energy and in business.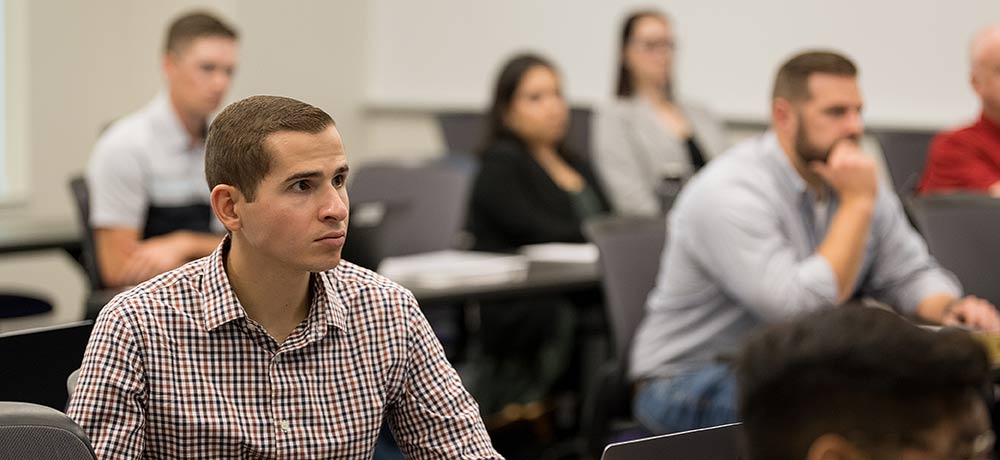 Energy MBA
The TCU Energy MBA gives you the credibility you need to get into or move up in today's energy industry. Our evening-only format is ideal for working professionals, either on campus or via remote live learning, with both accelerated and standard program options. You'll learn solid business principles with special insight into the unique local and global challenges and opportunities of a career in energy. Both program options include international travel.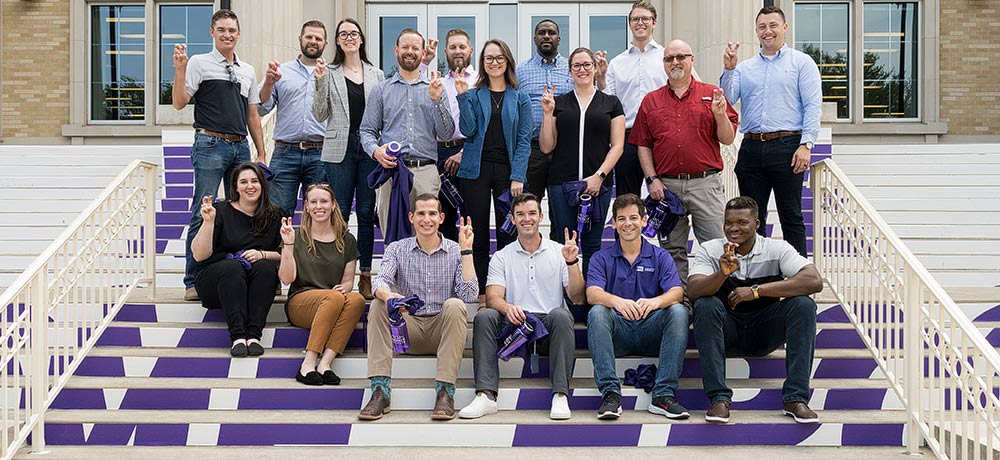 Energy Certificate Program
Diversify your energy knowledge without undertaking a full graduate degree. The two learning paths for our certificates each take just nine credit hours in an evening-only format, either on campus or via remote live learning, to help you build a career that withstands any energy trend through research, innovation, leadership development and industry engagement. Your certificate courses can count toward our TCU MBA program, should you decide to apply.
General Energy Management Certificate
Sustainable Energy and Environmental, Social and Governance (ESG) Certificate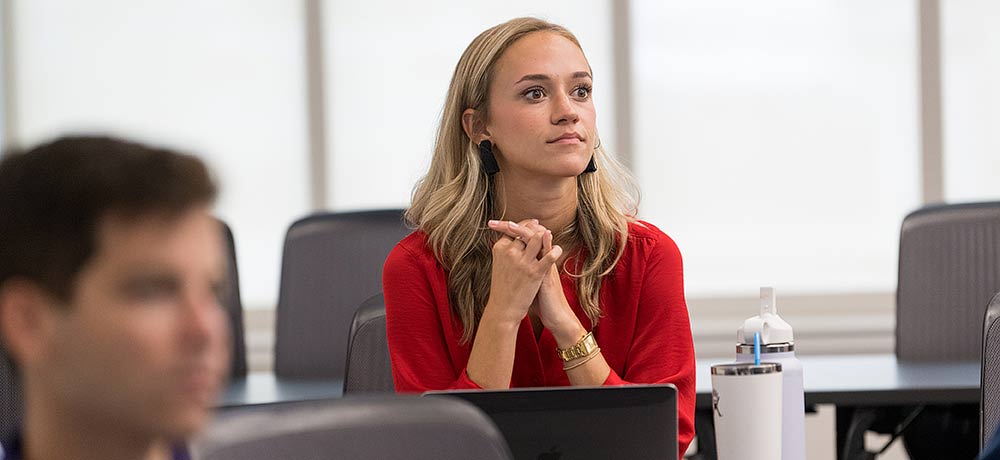 Energy Minor
Students from any major are eligible to enroll in our Energy Business minor, which requires at least 18 hours of energy courses. The energy minor helps provide students with an understanding of current and emerging technologies and management strategies associated with the energy business.
Scholarships for Energy Minors
The Ralph Lowe Energy Institute is proud to offer several scholarships to sophomores and juniors minoring in Energy Business. These are awarded annually, some on an as-needed basis, and some based on GPA and academic merit.
George Mitchell Energy Scholars, awarded annually by Hart Energy to eligible energy minors.
Foster Howell Scholars, presented by the Brogdon Family in honor of Mr. Howell, to eligible energy minors.
Jarvie Family Energy Scholars, a scholarship awarded annually by the Jarvie Family to a geology major with an energy minor.
Dan Allen and Peggy Hughes Endowed Energy Scholars, awarded annually to eligible energy minors.
Energy Institute Pool Scholarship, awarded annually to eligible energy minors.
To learn more or apply for a scholarship, contact our team.