Together, we're elevating the craft of teaching, with experiential learning and entrepreneurial thinking that will, in turn, build innovative, creative students.
Innovative teaching isn't just about being a better teacher. It's about recognizing potential and inventing new ways to put that potential to work for the world – crucial in our ever-evolving economy. The Institute for Entrepreneurship and Innovation created the Guild to help teachers learn from each other, no matter the field in which you teach. You'll not only hone your craft and awaken your innate innovative mindset; you'll also help your students find and forge new paths related to their degrees and passions, so they can be adaptable, successful and fulfilled.
Certificate program to expand your CV
Minimal, flexible time commitment
Special incentives for TCU faculty to participate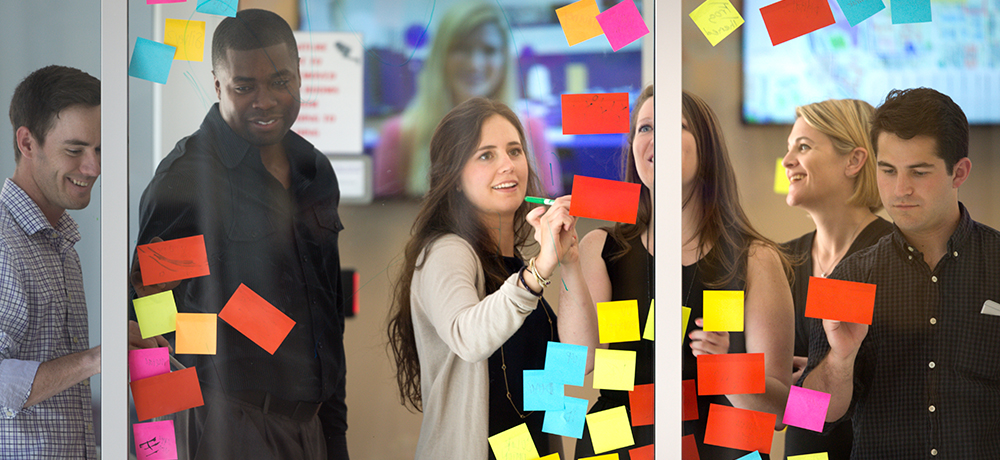 Meet the Demand for Innovation
To survive, we must adapt.
More than 50% of the American workforce is currently on a 1099, and that number continues to rise. The average lifespan of a public company in the U.S. has dropped from 71 years in 1932 to 14 years in 2022, and that number keeps falling. Given the rise of the gig economy, independent contractors and new technology, experiential learning and entrepreneurial thinking are more important than ever, for both individuals and businesses.
It's not about starting a business.
Starting a business is one potential rewarding outcome, but entrepreneurial thinking is about finding purpose and leveraging adaptability in whatever path you – or your students – choose. Entrepreneurial thinking includes:
Recognizing opportunity
Creative problem-solving
Maximizing minimal resources
Communicating a compelling vision
Building effective networks
Creating value in your personal and professional lives
Making a positive difference in you organizations and communities