Our best graduate and undergraduate finance students work with real market forces to invest a $1.75 million portfolio benefitting two organizations. Experience the real risks and rewards professionals face every day. You'll execute trades, present proposals, discover investment styles and learn the merits of sound asset diversification. Students make all the decisions.
With this exceptional experience under your belt, you can graduate to a successful Wall Street career just like hundreds of TCU EIF alumni.
Our History
TCU EIF was established in 1973 by Alcon Laboratories co-founder William C. Conner, who selected two beneficiaries: TCU and Baylor College of Medicine's Department of Ophthalmology.
Recent Results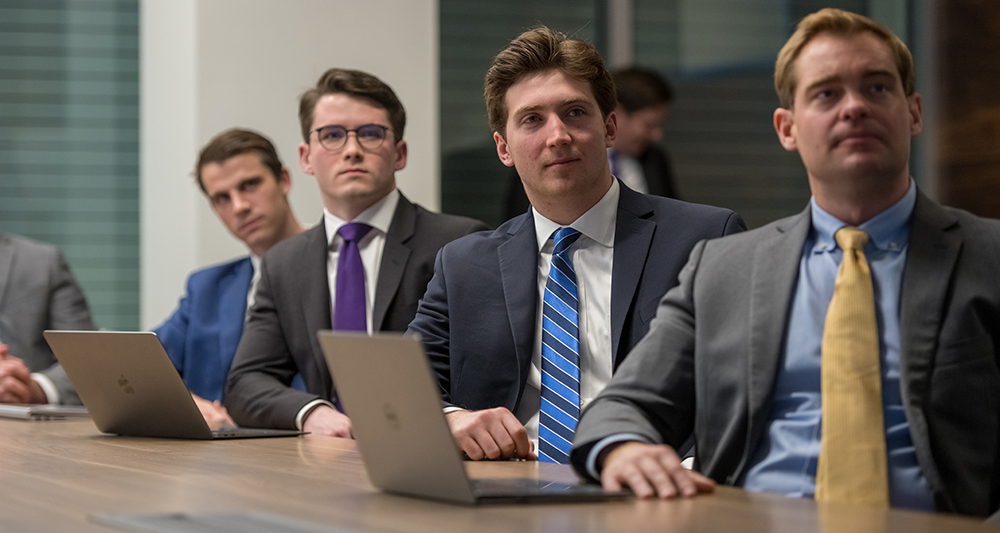 Curriculum
You must commit to two consecutive semesters: spring/summer, summer/fall or fall/spring.
Fall and Spring Classes
Tuesdays and Thursdays
2:00 - 4:00 p.m.
Summer Classes (June and July)
Tuesdays
6:00 - 9:50 p.m.
Requirements
You must be a TCU junior or first-year TCU MBA student enrolled in the TCU Neeley School of Business.
Successful completion of FINA 30213 Investments I. You may apply while enrolled in the class but must successfully complete the class before taking part.
How to Apply
Application and selection occur twice a year, early fall and early spring.
Undergraduates: Apply during your junior year. If selected you will take the course your senior year.
MBAs: Apply during your first year. If selected you will take the course your second year.
Submit a résumé and TCU unofficial transcript with your application.
You will be notified if you are selected for an interview.