Texas Christian University and the Neeley School of Business are deeply saddened to relay news of the death of beloved colleague and friend Stan Block.
 
July 15, 2021
By Erin Smutz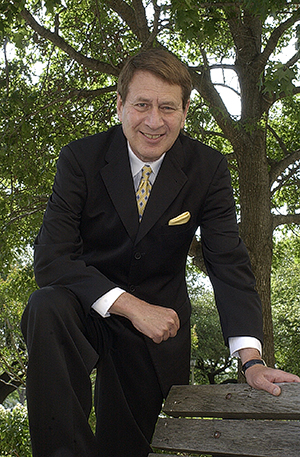 Stanley Byron Block, PhD, CFA, passed away on July 11, 2021. Dr. Block taught finance at the TCU Neeley School of Business for 46 years and served in several vital roles, including chair of the finance and decision science department and interim dean.
"Stan Block was an inspirational professor who touched the lives of thousands of TCU students," said Mo Rodriguez, finance professor and director of the LKCM Center for Financial Studies. "His passion and strong work ethic have left a lasting impact that will continue to inspire future generations of business leaders."
As a renowned researcher, Dr. Block's work frequently appeared in academic journals and his research received a best paper award from the American Association of Individual Investors. He gained international visibility as a leading author for top selling finance textbooks.
Dr. Block gained additional prestige for TCU when he developed and launched the nation's first student-managed real dollar investment fund, the Educational Investment Fund (EIF). Over the years, the TCU EIF has paid out millions to its two beneficiaries: TCU and Baylor College of Medicine's Department of Ophthalmology. After he retired from TCU, Dr. Block continued his involvement with the EIF by serving as a mentor to both undergraduate and graduate finance students.
"Very few business schools can claim to have had a faculty member such as Dr. Block who inspired thousands of students to achieve great success. Many investment professionals working across the globe got their start after being taught by Dr. Block," said Larry Lockwood, Dr. Stan Block Endowed Chair in Finance and EIF faculty advisor. "He was one of kind, a great friend and mentor, and I cherish the time we spent together working with the TCU Educational Investment Fund students."
To honor his service and mentorship, TCU EIF alumni established the Dr. Stan Block Endowed Chair in Finance at TCU. Dr. Block was the first professor to hold this endowed position.
Dr. Block also received numerous awards throughout his career, including TCU's highest honor, the Chancellor's Award for Distinguished Achievement as a Creative Teacher and Scholar, the Michael and Susan Bear Outstanding Mentoring Award and multiple teaching awards.
To honor Dr. Block's memory, his family asks that you please consider making a gift to the Dr. Stan Block Endowed Chair in Finance at TCU. You can make a gift here.