For the latest TCU Neeley Office of Inclusive Excellence speaker series, Vera Ingram, Joy Silmon, and Anthony and Arminda Grissett provided personal insight on entrepreneurship through the McDonald's franchise system, and their journeys as Black entrepreneurs.
February 10, 2023
By Allie Salinas
Dedication, defined goals, tenacity and philanthropy are key attributes when building a business and generational wealth, according to four McDonald's franchise owners/ operators who shared their personal stories and the unique lessons they learned as Black business executives. The expert panel spoke to an audience of more than 150 people during the most recent installation of the Against All Odds speaker series, hosted by the TCU Neeley Office of Inclusive Excellence.
"The purpose of the series is amplifying diverse voices in business leadership," said Professor Ann Tasby, co-creator of the Against All Odds series and Director of the Office of Inclusive Excellence.  
When Jay Stegall, a TCU Neeley alumnus and franchise business partner for McDonald's, shared stories about the diverse franchise owner/operators in the DFW metroplex, Tasby saw it as an opportunity to showcase those leaders and invited them to speak to Neeley students.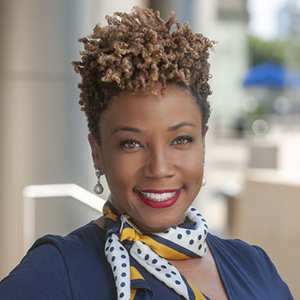 The panel of McDonald's franchise owners/operators - Vera Ingram, Joy Silmon, and Anthony and Arminda Grissett – exemplifies the Against All Odds series, which is focused on stories of grit and determination.
David V. Russell, co-creator of Against All Odds and moderator for the virtual event, opened the conversation by asking the panel to share their perspectives on what defines grit. 
"Grit is a continued and persistent effort to attain a particular goal that you've set," said Ingram, who has owned 15 restaurants over two decades with her family. She and her husband knew their calling was to be successful entrepreneurs.
Arminda Grissett said her lessons of grit began at a young age. Maintaining honors in school, participating in extracurricular activities and meeting church commitments prepared her to own eight franchises over three decades with her husband.
Second-generation owner of nine McDonald's franchises, Silmon said with grit comes guts, resilience, intensity and tenacity. Growing up in a household of adults who paved the way helped her understand the futility of making excuses.
"Excuses are tools of incompetence built on monuments of nothingness, and those that use them will never succeed," said Silmon, sharing a quote frequently recited in the face of excuses.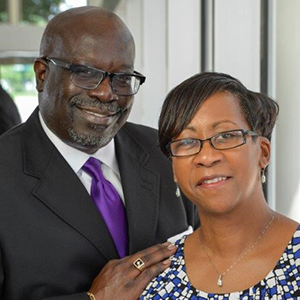 For Anthony Grissett, his faith in God has been essential to viewing challenges as opportunities. He used his background living in a single-parent household as a guide to persevere with the power of optimism.
Positivity was a key instrument that each of the McDonald's franchise owner/operators said they called upon when faced with the hardships in their journeys. 
"Prayer, faith, leaning on experiences from other owner operators that have been in the field were all valuable in executing the first restaurant," Arminda Grissett said.  
Along the way, each speaker admitted to making mistakes and then learning from those missteps. Silmon said it was important to quickly apply the lessons learned and move forward.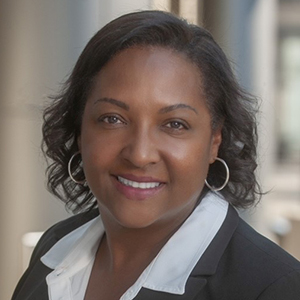 Ingram discussed the significance of planning ahead and how that continues to be essential for herself and her husband. With their strategy of budgeting and saving, they had a cushion for both unexpected and planned changes.  
A priority and an ongoing challenge for each panelist is finding a work-life balance. Arminda Grissett said it's important to be intentional with balancing family and fun, and finding a way to turn business off. 
Each member of the panel emphasized the importance of giving back to the communities where they live and work to uplift the next generation.
"What I do while I'm here is to empower them and show them that they have a responsibility not only to find their passion and have an impact on the world, but also to give back," Anthony Grissett said.
To learn more about the panel of McDonald's franchise owner/operators and hear their advice for successful entrepreneurship, view the Against All Odds video here.