Vaca tells of building on her entrepreneurial upbringing to launch her business, become a philanthropist, and make a difference in her community as a civic leader.
December 07, 2022
By Nicholas Ferrandino
For Nina Vaca, entrepreneurship is in her blood. She comes from a family where many relatives found a way to build their own business.
Vaca described her personal and professional journey, as well as the associated highs and lows, during this month's TCU Neeley School of Business Tandy Executive Speaker Series (TESS). Today, Vaca is the founder, chairman and CEO of Pinnacle Group, a billion-dollar global workforce solutions provider that was twice named the fastest-growing company owned by a woman in the country.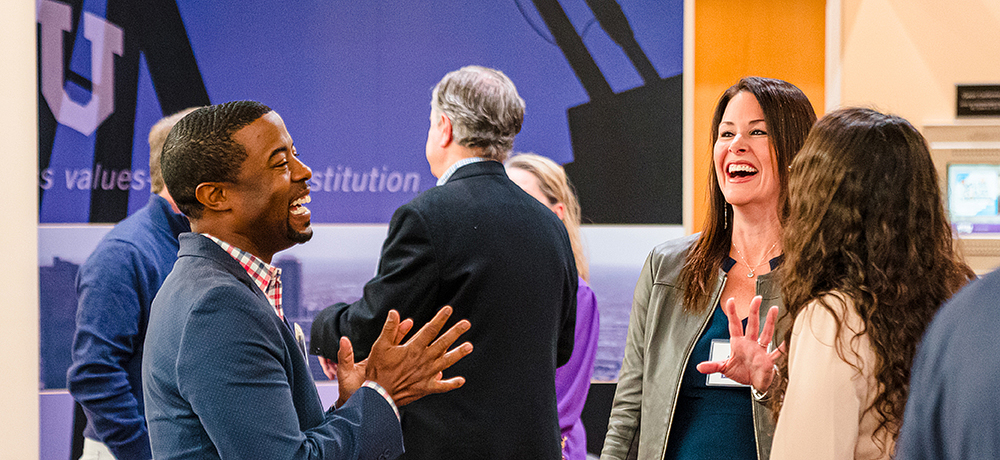 Daniel Pullin, the John V. Roach Dean for the Neeley School of Business, hosted the breakfast speaking event and shared his excitement at the opportunity to talk to an inspirational and aspirational leader.
"Nina brings a wealth of experience, knowledge and innovation to any space she occupies," Pullin said. "She has the ability to turn her experiences into inspirational stories that become dynamic lessons. It's a privilege to have Nina invest her time and divulge her trade secrets in a room filled with North Texas thought leaders, corporate partners, faculty and students on campus."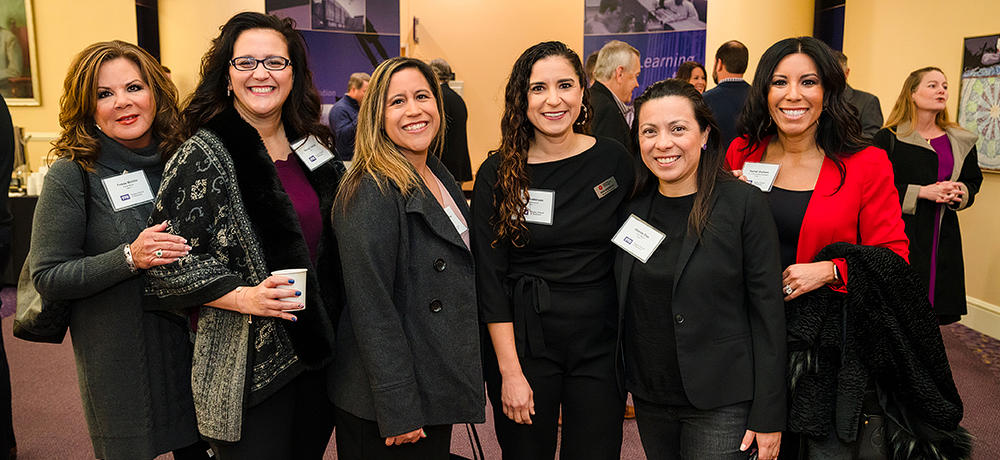 At an early age, Vaca migrated from Ecuador. Her family settled in Las Vegas where they identified different business ventures.
"Entrepreneurship was all I ever knew growing up." Vaca said. "My aunts, my uncles—my tias, my tios—everybody worked for themselves and, more importantly, they worked together as a family."
Vaca worked her first job as a teenager at her father's travel agency, where she helped book flights for the company's clientele. Back in the 1980s, booking a ticket was often a long and arduous process that had to be done manually and would take hours to secure a single seat.
But that all changed when Vaca's father secured a computer terminal to help with the ticketing process. The computer had limited functions, but did allow the small travel agency to connect to and directly communicate with the airlines' computer servers.
"I saw this technology that could eliminate so many manual processes and streamline the business. And so, I became very curious," Vaca said. "That is a curiosity that started when I was fifteen and has carried through to Pinnacle today."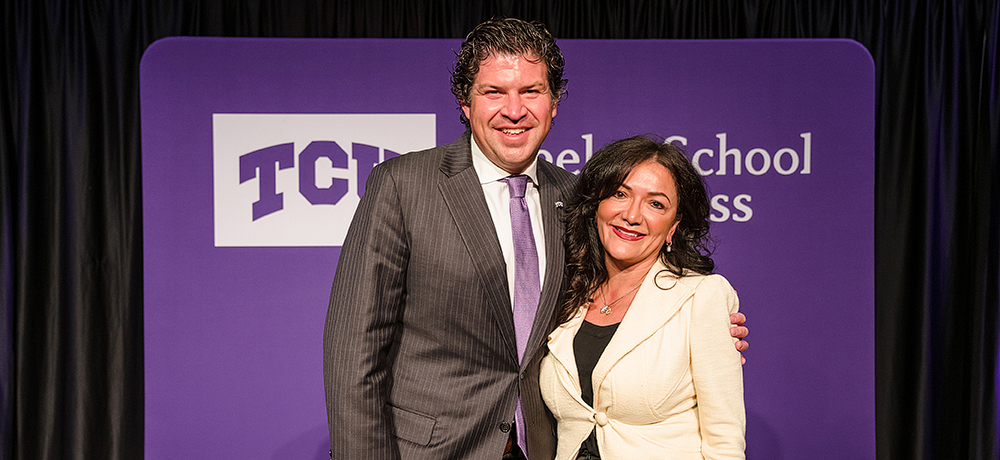 That first glimpse into the inexorable tie between business and technology was the first of many lessons Vaca said she took from her family and later used to lay the foundation for her own technology staffing firm, Pinnacle Group.
Pinnacle Group was originally designed as a way to help Vaca and her extended family expand their network. But as the business and its client list grew, Vaca started to use her growing influence to connect people to opportunity. She began raising scholarship money for aspiring students. Her philanthropic spirit evolved and she worked with other communities across the globe to help them find their own business opportunities.
"My mother taught me… judge people not by their title, judge them by the caliber of their character and what are they doing to help others," Vaca said. "So, when I started the company, it was only natural that I wanted to help the community."
Despite multiple hurdles and setbacks over the years, Vaca's firm now operates in over 60 countries and has been listed by Staffing Industry Analysts as one of the largest staffing firms in the United States.
Over the years, Vaca has been in business settings where she was the only Latina woman in the room. Instead of treating it as a disadvantage, Vaca saw her background and upbringing as an invaluable asset to root out opportunity where others would not think to look. In addition to working hard and being prepared, Vaca said she tries to identify opportunities.
"It's not what happens to you in life, but how you relate to it. The way I relate is through a learning. I ask what can I learn from this," Vaca said. "I take any situation where anyone else would have a victim mentality, and turn it around and say, 'This is an opportunity for me'."
Gregory Alvarado of Spectrum Reach joined other North Texas thought leaders at the TESS event. Although he learned multiple business-related insights, Alvarado said Vaca's personal story also resonated with him.
"As a father of an eight-year-old girl, I received a lot of information and quotes for my daughter for the future," said Alvarado, including a tip for remaining professional that Vaca shares with her own daughters. "One that stood out was 'Girls react, [and] women respond."