Beata Jones, TCU Neeley professor and artificial intelligence (AI) expert, shed light on the evolving landscape of AI and offered ways for parents to support learning with AI tools.
May 16, 2023
By Amber Billops
As technology becomes increasingly more integrated into daily life, parents may question the impact of AI on children's development and their well-being. Beata Jones, a professor of business information systems in the TCU Neeley School of Business, offers advice for parents interested in the potential of AI.
A WFAA-TV/ABC News reporter interviewed Jones on the topic of AI and its impact on digital parenting. Jones emphasized the importance of staying informed and engaged as a parent in this ever-changing digital landscape. She highlighted the need for parents to guide their children toward a healthy relationship with AI technology.
"Get to know the technology itself before you allow your children to use it," Jones said. "Discuss with children what's appropriate and inappropriate use of the technology."
The interview delved into various aspects of digital parenting, including the benefits and risks of AI, strategies for setting boundaries and fostering digital literacy. Jones shared practical tips and valuable resources for parents to navigate the complexities of the digital age while nurturing their children's growth.
"You can think about ChatGPT or some of its alternative platforms as a personal tutor," Jones said. "It can provide guidance on how to solve problems."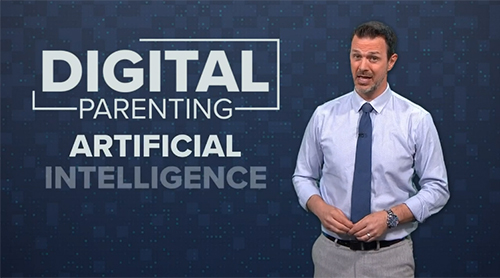 By embracing the potential of technology while instilling critical thinking skills and digital citizenship in their children, parents can help shape a future where AI is used responsibly and ethically, Jones said.
To learn more about digital parenting and AI, watch the full interview on WFAA-TV/ABC News.