Forget exit interviews and employee surveys. According to research by Associate Dean David Allen, you can use data analytics to develop a turnover propensity index, then intervene to retain top talent.
August 20, 2019
By Elaine Cole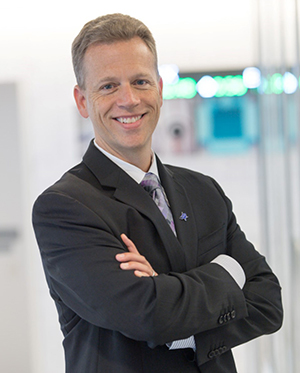 Employee turnover is expensive. To help companies avoid that expense and disruption, David Allen, associate dean of graduate programs at the TCU Neeley School Business, focused his research on ways companies can predict who is thinking of quitting, to be proactive in retaining top talent.
His research is featured in Harvard Business Review, "Better Ways to Predict Who's Going to Quit."
Allen and his colleague, Brooks Holtom from Georgetown University, write that their research shows how big data and machine-learning algorithms can develop a turnover propensity index for individuals – a real-time indicator of who may be thinking about quitting. 
They gathered a large sample of data on potential turnover shocks, such as analyst ratings, stock price variation, news articles, and regulatory or legal actions against the firm. They also gathered personal factors such as number of past jobs, employment anniversary and tenure, skills, education, gender and geography.
Their research demonstrates that by using big data, companies can track indicators of turnover propensity and identify employees who may be at an elevated risk of leaving. This allows leaders to be proactive and intervene to increase the odds that top talent will stay.
Read the entire article on the Harvard Business Review website here.