Professor Lillo provides her perspective with supply chain to the discussion about world-wide emergencies and the insight provided by corporate boards.
January 23, 2023
By Jen Floyd Engel
Bets Lillo, a TCU Neeley Executive in Residence and adjunct professor of global supply chain and business ethics, provided her expertise in a Forbes article about the World Economic Forum's Davos meetings.
The news story, written by TCU alumnus Michael Peregrine '77, positioned Davos' focus on "Polycrisis" as an opportunity for a board leadership to take notice. Lillo agreed with the perspective.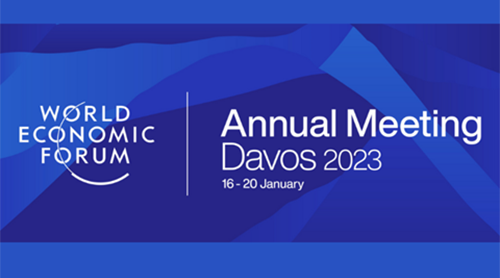 Lillo described polycrisis as "an elegant way to define where we are right now" based on the current combination of world-wide emergencies.
The article's author wrote, "Using the integral importance of supply chains as a reference, Lillo sees the Davos meeting as an opportunity for more thoughtful boardroom discussion on global interdependency."
Lillo explained further. She said, "Stakeholders are holding boards accountable for much more than business results — from activist investors looking to accelerate leadership in climate transition to European companies' reporting requirements on labor and environmental performance within their supply chains."