Ryan Krause, associate professor of strategy, provided insight into California utility PG&E having to invest in fire protection before paying dividends to stockholders.
April 09, 2019
By Elaine Cole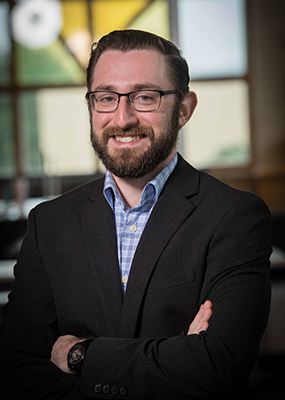 In a story about U.S. District Court Judge William Alsup imposing sanctions on the utility company following the devastating Camp Fire, NBC News reporter Martha C. White writes that Alsup is effectively saying that the priorities of safety regulators — and the safety of California residents facing the upcoming fire season — trumps that of the utility's shareholders.
"They've got a bunch of different parts of the legal system owning a piece of them at this point," said Krause in the article. "The more regulated the industry, the more leeway the legal system has."
The article states that the issue of dividends is more of an academic question; PG&E announced a suspension of dividends at the end of 2017. But if Alsup prevails, companies and industries will need to consider how their actions could impact shareholders, if future courts seek to address gaps in the regulatory landscape.
"You've got regulators who I think are flexing their muscles, testing the limits of their discretion. I think part of that is trying to respond to a very fast-changing business landscape when the regulations were written for a much more static one," Krause said in the article. "We're probably in store for more creativity as the environment becomes more complex and dynamic."
Read the full article on the NBC News website by clicking here.