Management Professor Mary Waller discusses her holistic approach to teaching crisis management to TCU MBAs and how the discipline—and her way of teaching—is evolving.
June 25, 2020
By Mark Rennella, host of Harvard Business Publishing's "How I Teach" via audio interview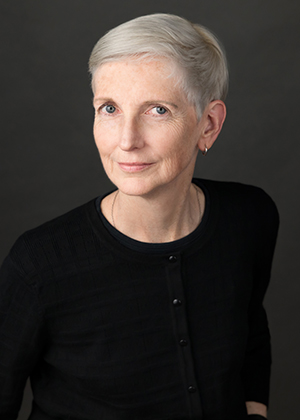 No business is immune from crises—whether facing external forces such as the current health pandemic or situations of an organization's own making. Yet, businesses are often measured by their responses to such incidents—from customers, investors, the media, or the public.
In this audio interview, TCU Neeley School of Business Professor Mary Waller takes a deep dive into her MBA course on crisis management, a topic she says has struggled as a discipline despite its obvious importance. The tides have changed, however, with the current global impact of the pandemic. Hear her discuss her holistic approach to teaching crisis management and how the discipline—and her way of teaching—is evolving.
Editor's Note: Dr. Waller's teaching ratings for the Spring 2020 Crises Management course, moved to online during shelter-in-place, were 4.9/5.0.
Listen to or read the full transcript of the audio interview to learn:
The rewards and challenges of teaching crisis management [3:06]
Why it's important to introduce this subject matter to undergraduates as well as MBAs [5:31]
The difference between crisis management and disaster management [7:26]
How the Neeley School adjusted to the abrupt move to online learning, and what the fall strategy might look like [9:23]
What materials Waller uses in her crisis management course (and why), how she structures her course, and what she hopes students will learn by the end of class [12:21]
How Waller approached her asynchronous class—including using videos to walk through her slides each week [18:46]
How Waller used synchronous sessions to successfully run her end-of-course simulation [20:47]
What course planning looks like amid continued uncertainty [23:30]
Listen to or read the podcast here: https://hbsp.harvard.edu/inspiring-minds/teaching-crisis-management-in-the-covid-19-era
How I Teach is an audio series that features conversations with educators who break down complex topics and explain their approach to teaching them.