TCU Neeley School of Business Professor Tom Seng remains optimistic as temperatures prepare to soar and ERCOT monitors the power grid closely in preparation for 100-degree temperatures across the state. ERCOT issued its first weather warning this month, prompting CBS11 to speak with Seng, who is also a leader in the TCU Ralph Lowe Energy Institute.
June 14, 2023
By Amber Billops
As Electric Reliability Council of Texas (ERCOT) issued a weather watch in advance of the arrival of triple-digit temperatures, TCU Neeley Professor Tom Seng of the Ralph Lowe Energy Institute provided his expertise in a CBS 11 interview.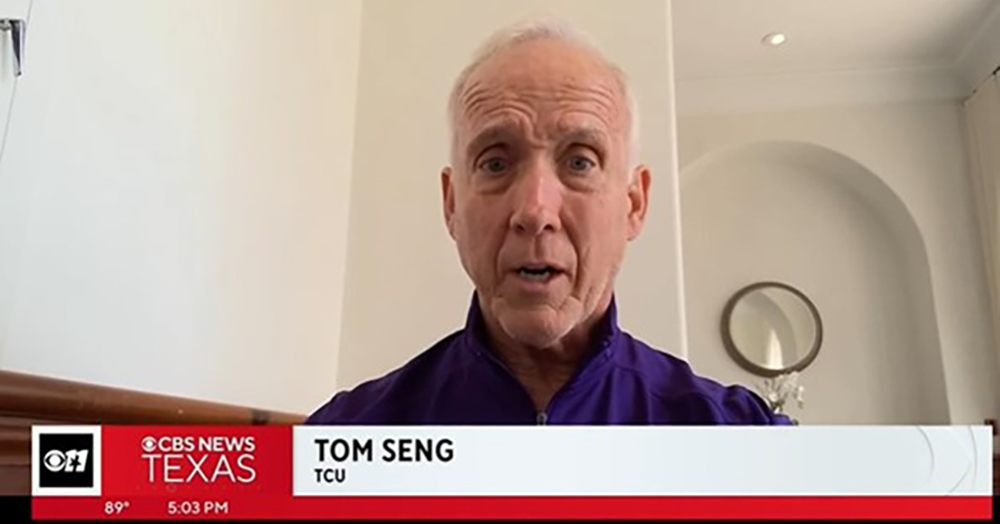 ERCOT has intensified monitoring efforts to safeguard stability in an attempt to avoid blackouts.
"They've done inspections that the Public Utility Commission required, but then they put those particular entities on notice if there's something that needs to be corrected or repaired prior to summer," said Seng.
From monitoring the output of fossil fuel plants to tracking the performance of wind and solar farms, ERCOT's goal is to maintain a balance between supply and demand. Any unexpected strain or disruption could lead to power loss and blackouts.
"Public concern over the weather warning is understandable given the winter outages two years ago and short supplies last spring," Seng said, "but with a diverse energy supply and changes made since the winter storm, we are in a much better position."
Still, ERCOT urged Texans to stay vigilant and take measures to conserve energy. From adjusting thermostat settings to using appliances judiciously and minimizing electricity usage during peak hours, every action had the potential to alleviate strain on the grid.