Corporate governance resists untested ideas, and TCU Neeley Associate Professor of Strategy Ryan Krause identified why these innovations fall by the wayside.
June 08, 2021
By Sheryl Jean, TCU Magazine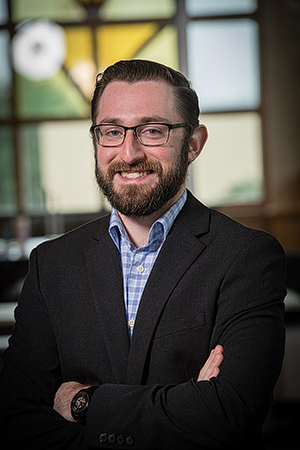 Leadership today is complicated as companies face issues beyond what they make or sell, including climate change, income inequality, and diversity and inclusion.
Boards of directors work alongside top management, but they're also responsible for overseeing the CEO, approving executive compensation and setting strategy.
Yet innovations in corporate governance — practices that dictate how boards lead companies — have a dismal track record.
Ryan Krause, associate professor of strategy at the TCU Neeley School of Business and the Robert and Edith Schumacher Junior Faculty Fellow in Entrepreneurship and Innovation, wanted to know why.
He argues in the paper "Innovation in the Boardroom," published last May in the Academy of Management Perspectives, that new ideas in corporate governance must be seen as legitimate from the start. But because innovations are untested, they're "inherently illegitimate," which means they often fail.
Krause and co-author Matthew Semadeni, professor of strategy at Arizona State University, found that failure to achieve legitimacy leads to disputes and limited innovation. 
"No one wants to be the first adopter," Krause said. "Companies often fall back on the rationale of 'This is how it's been done' or 'This is best practice' because it gives them legitimacy."
Read the full article on the TCU Magazine website here.