The TCU Neeley alumnus used business intuition and a winning personality to become a major player in Hollywood finance.
March 11, 2021
By Barry Shlachter, TCU Magazine
For a Hollywood casting director, it would be a no-brainer to choose the warm, persuasive Andy Mitchell BBA '98 for the role of a movie mogul over the famously brutish Harvey Weinstein.
Three years ago, no one in the entertainment industry had heard of Mitchell. And, of course, no one now wants to know Weinstein, the convicted serial rapist whose studio's assets were acquired by Mitchell in a deft 2018 maneuver that jolted the entertainment world.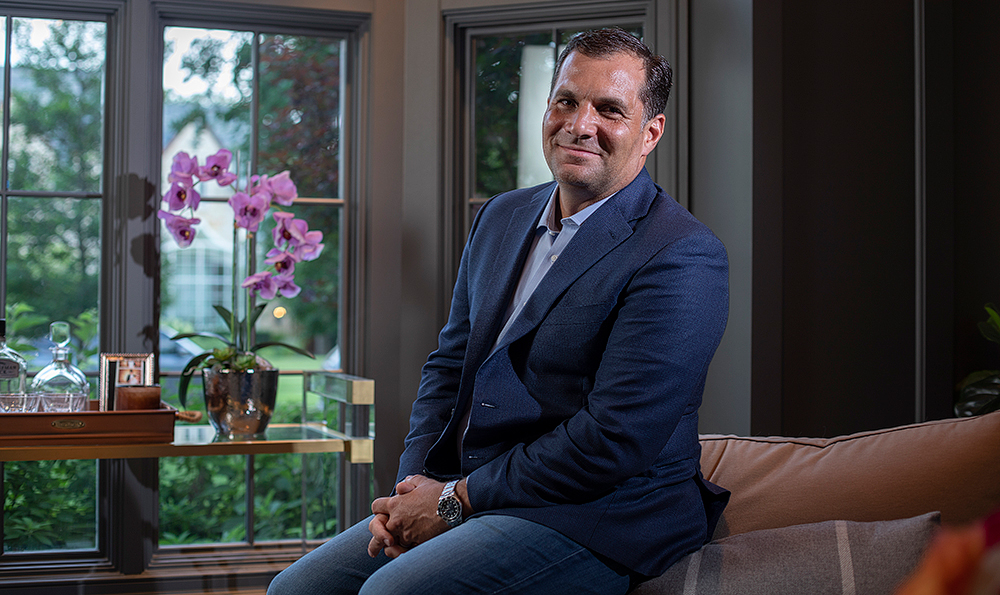 Mitchell is the founding CEO of Lantern Capital Partners, a Dallas-based private equity firm whose portfolio ranges from a Bermuda-based shipping line and a zinc recycler to a Tiger Woods-designed residential golf club near Houston.
What these once-distressed ventures had in common was the determination of Mitchell and his Lantern partners. They believed in the companies' potential to grow to long-term profitability with improved management.
Lantern wrested control of Weinstein's Oscar-spangled film library and then scored a hit with its very first release. After snipping expletives to attain a PG-13 rating, The Upside with Bryan Cranston, Kevin Hart and Nicole Kidman grossed more than $100 million on a $37 million production budget.
Mitchell said he has little doubt that his accounting and finance studies at TCU, compounded by campus leadership roles, put him on a trajectory that led to pulling off the epic Weinstein deal.
Read the full article on the TCU Magazine website here.