Adapting to travel restrictions, TCU Neeley graduate students studied abroad virtually.
April 07, 2021
By Mariana Rivas
Even though he didn't get a taste of authentic Argentinian food, Master of Science in Supply Chain Management student John Dinh said he got a good understanding of the culture during virtual study abroad over winter break.
Dinh said he learned Argentinians wanted to do business with people they trusted.
"When they have a meeting, it's very long, and they want to build a relationship," he said.
All MBA, Professional MBA and MS in Supply Chain Management students are required to have a global study abroad credit to graduate. But this year with COVID-19 travel restrictions, Laura Meade, professor of supply chain practice and director at the Center for Responsible Global Business & Policy, and Brad Harris, associate professor in management and leadership, had to get creative. Students worked as consultants for startup companies in South America hoping to expand to other global markets.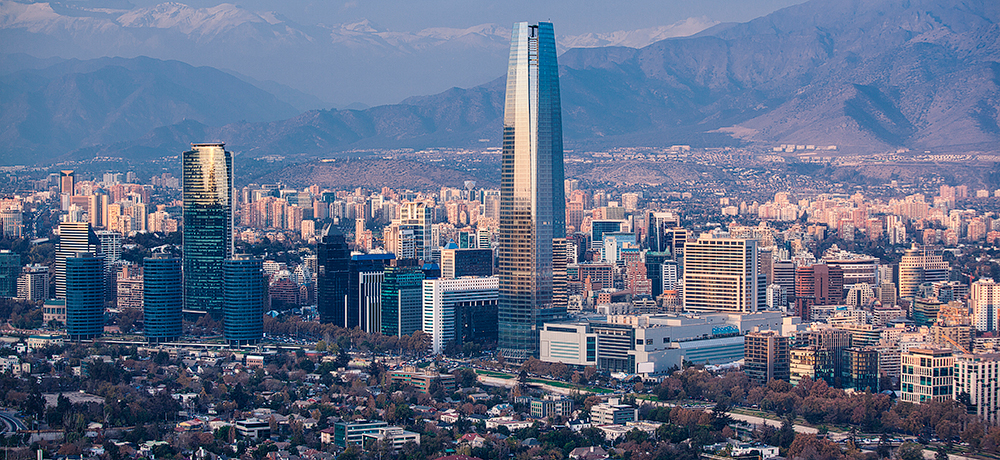 "We've never done this before," said Harris. "We didn't have the foresight to see what this was going to be like, and as we rolled into December, we had MBAs and supply chain students that absolutely had to have this global credit. That's what really forced us to try this innovative thing."
Meade said finding the right companies in a time zone that made sense was a challenge. But they eventually were able to work with three companies: Drivin, a transportation software company in Colombia and Brazil; VU Security, a cybersecurity company in Argentina; and Entelai, a health care technology company in Chile. Students met twice a week with Harris and Meade for guidance on what strategies to recommend to the companies.
"Studying abroad helps them understand industries worldwide, just looking at the different cultural nuances and how that impacts business," Meade said. "They're learning how to work with people who are different than them."
Dinh was a part of the VU team where he worked with MBA and other MS in Supply Chain students to help the company break into European and American markets.
"We drew on a little bit of all of our strengths," Dinh said. "It was clear that some of our MBA students had a very good understanding of marketing, some had a great understanding of how to model, and then the rest of us who were MS in Supply Chain had quite a good understanding of that aspect of supply chain."
Dinh said he originally was disappointed about not being able to travel abroad and was hesitant about a virtual experience.
"Just like Laura and I were feeling, the students probably came into the class with some optimism but a healthy dose of skepticism of what is a virtual study abroad? Is this going to be value adding? And so, a big part of it was staying confident in the mission: really communicating that there's going to be a story that you can tell from this experience."
But the professors thought of innovative ways to bring travel to a Zoom call. They hosted a virtual street art tour in Buenos Aires.
"I really liked it," Dinh said. "We were able to visualize from her narration and explanation of some of the street parts, what it meant to the people, what it meant to the culture, the drive for women independence and some of the culture that stemmed from Argentina."
Ultimately, Dinh said the experience was valuable.
 "From the perspective of broadening a student's view on a market that is different than the U.S., I think it met the mark, and it allows me to take this experience into my professional career," Dinh said. "If I were to work with a company from that part of the world in the future, I would be able to approach it on a personal level and not just attack it from a business level."