Two TCU Neeley alumnae move from studying the field of accounting to paving its future.
May 18, 2021
By Nicholas Ferrandino
TCU Neeley Alumnae Emily Frederick BBA '20 MAc '21 and Elizabeth Frazier BBA '20 MAc '21 join the Financial Accounting Foundation (FAF), a conglomerate of non-profit organizations including the Financial Accounting Standards Board (FASB) and the Governmental Accounting Standards Board (GASB), responsible for establishing rules on accounting for every kind of organization from both the private and governmental sector.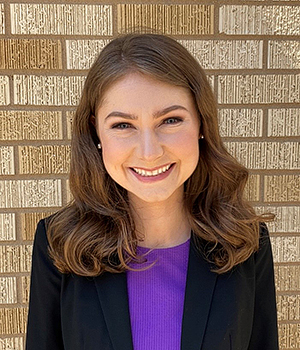 Frederick will be joining the FASB, the organization responsible for developing accounting standards for public and private companies as well as non-profit organizations. While she is there, Frederick will be researching technical accounting practices, reviewing comment letters, and will present her findings to the board as they discuss the development of new accounting standards.
"Digging in and learning more about these projects and what a huge impact they'll have on so many corporations really excites me," Frederick said. "It is an incredible opportunity to help further develop the accounting standards and make a meaningful contribution."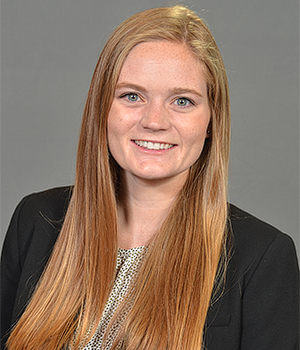 Frazier will be joining GASB for her one-year term. GASB focuses on establishing standards of practice for financial practices and sharing information with stakeholders for state and local governmental organizations. While she is there, Frazier will be assisting in the evaluation of new potential projects as well as outreach programs to gather feedback from stakeholders on those projects.
"I am looking forward to learning the purpose behind why each standard is set," Frazier said. "And being a part of the process, you get a new perspective on how stakeholders view these practices."
Frederick and Frazier were specially nominated by TCU to represent the university in their application for the FAF partnership program. The two competed against other business schools across the country, engaging in an application process that took the better half of a year to complete.
During that time, they wrote essays and underwent several interviews testing their knowledge and prowess against the rest of the nation. Throughout the entire process, Frederick and Frazier had the help of Renee Olvera, director of the TCU Neeley Master of Accounting program.
"I greatly appreciate Olvera's advice and mentorship throughout the process," Frederick said. "It was a huge help."
Olvera was a mentor and friend to both students since their undergraduate years. They have been with her through numerous classes, and she has helped them apply for numerous internships and encouraged them to excel at everything they did.
"Elizabeth's professional career is whatever she wants it to be. Emily is an exceptional student and will do well in this profession," Olvera said. "To be perfectly honest, their skill sets are what really secured their positions. I just supported them along the way."
Frederick, Frazier and Olvera would also like to give special thanks to TCU alumna and 2019 member of this one-year program Demi Fritz for her help and encouragement through the application process, and for getting the two excited for the possibilities that await them.