Graham Radler MBA '12 was working in finance and commercial real estate when he took a two-year break to get his TCU MBA. Five years later, he's winning awards as a young entrepreneur in the energy industry.
March 10, 2020
By Elaine Cole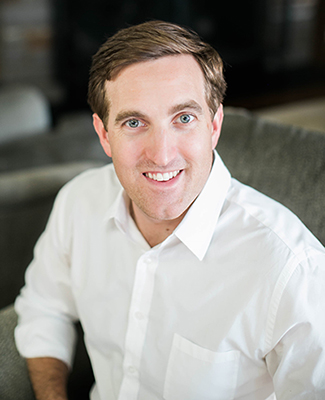 How did a guy with his eye on investment banking become an award-winning energy entrepreneur?
Three things came together: TCU MBA leadership and operations lessons; the rapidly growing North American oil and gas industry, and the opportunity to put his ideas into practice.
"I don't think I could have described it at the time, but I was passionate about introducing disruptive products into the market, leading people, executing a business plan and seeing how my ideas play out over time," he said. "TCU put me on that path."
When he graduated with his MBA in 2012, Radler founded Baseline Energy Services, a natural gas power generation rental business, and built it into one of the top providers in North America with operations in eight states and more than 100 employees. Baseline delivers what Radler calls "textbook disruptive products" of cost reduction, low switching cost, and an increase in electrical reliability by eliminating the logistical challenges of diesel fuel.
"I am excited for our future as we develop the next generation of products using natural gas fuel and big data concepts that will further disrupt the marketplace," he said.
Radler was a finalist in the 2019 Ernst and Young Entrepreneur of the Year in Energy and Natural Resources, and honored as an Entrepreneur of Excellence in Energy and Natural Resources by Forth Worth Inc. magazine.
He attributes lessons he learned through his TCU MBA to his success.
"One lesson I use nearly every day is about the five levels of leadership and how some leaders don't make it past level two or three due to lack of emotional capacity. Making it to a Level Five leader requires patience, rational thinking based on evidence, long-term vision and hope in things that are unseen. Staying disciplined with these things is my biggest opportunity for growth in business and life," Radler said.
Taking a two-year break in your career to get an MBA degree is a big decision. For Radler, it gave him the power to chart his successful energy course.
"I increasingly realize how much has been provided to help me get where I am," he said.