Francisco Barrera and Dylan Huntley are TCU Neeley alumni, who are on their way to becoming two-time Horned Frogs, as each pursues a second graduate degree shortly after finishing their first. Both credit the GI Bill as central to continuing their academic journeys.
November 10, 2023
By Jessica Tran
Francisco Barrera, a veteran of the U.S. Army, and Dylan Huntley, who served in the U.S. Air Force, are TCU Neeley students on track to earn their second graduate degrees. The two men are essentially trading places.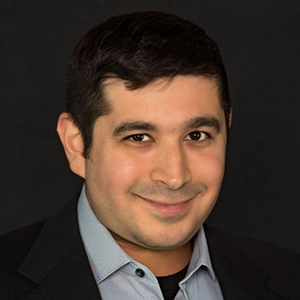 Barrera earned his Professional Master of Business Administration (PMBA) in 2023 and is now enrolled in Neeley's Master of Science in Supply Chain Management, while Huntley received his MS Supply Chain Management degree in 2022 and is now working toward his Professional MBA. Both graduate degrees are part-time and evening programs, allowing Huntley and Barrera to keep their full-time jobs while attending TCU.
"After completing the PMBA in 24 months, I'm left with 12 months of GI Bill benefits," said Barrera. "I decided to continue with a second degree in MS Supply Chain Management to use my GI Bill while I still have the momentum of being a student. This is a great opportunity to increase my value and grow my worth for my firm and family."
Patrick Rhee, the VIBE or Veterans in Business and Entrepreneurship President, described the GI Bill as an educational benefit for veterans and active service members. It covers full tuition at public institutions over 36 months, and includes a capped amount for private or out-of-state universities. TCU participates in the Yellow Ribbon Program, which helps address the GI Bill tuition cap for private or out-of-state institutions. The GI Bill benefits can also be transferred from a military member to a family member in some instances.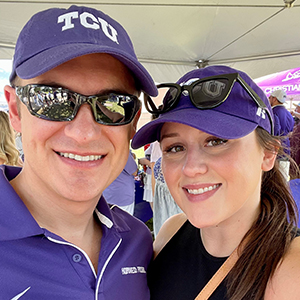 Huntley, who was in the U.S. Air Force for almost eight years, learned about TCU's graduate programs and the value of the degree by word of mouth.
"Three friends and co-workers of mine attended graduate school at TCU on the GI Bill and had nothing but good things to say," Huntley said. "After attending one of the prospective student events with them and seeing what TCU had to offer, I knew TCU would be the best place for me."
Barrera ended his role as Operations Officer in the U.S. Army in 2021 and became a Horned Frog soon after. He explained his choice of college was based on proximity to his family and the positive experiences others shared about the university.
"I chose TCU because it felt like a small town with big ideas," said Barrera. He served with TCU Army ROTC graduates while stationed at Fort Bliss and they had great things to say about the culture, atmosphere, and sports. "One of my best friend's fathers graduated from the Neeley School with an MBA and continued an excellent career in the Army until his retirement as a Colonel. TCU was a great fit and it was close to family. It just felt right."
TCU Neeley Assistant Director of Graduate Recruitment and Admissions, Alex Rodriguez, said the two graduate programs that Huntley and Barrera chose complement one another well. A Neeley graduate degree can take a student's career to the next level by quickly applying the skills learned in their professional life, an impact he's seen frequently with military veterans.
"Graduate programs, like the PMBA and MS Supply Chain Management, allow student veterans to use their experience from the service in the classroom," said Rodriguez, who is also a veteran of the Air Force. "Additionally, being a graduate student in Neeley offers unmatched career management services, helping student veterans expand their professional network and preparation for growth.
"Veterans generally don't want to just earn a paycheck once they leave the military. They want to do something fulfilling and have the opportunity for continued growth."
Barrera and Huntley spoke about how the PMBA and MS Supply Chain Management programs have helped them merge their experience in the military with skills gained in business courses, such as understanding how the supply chain works on all levels, the relationship-building value of networking and creating unique solutions for global issues.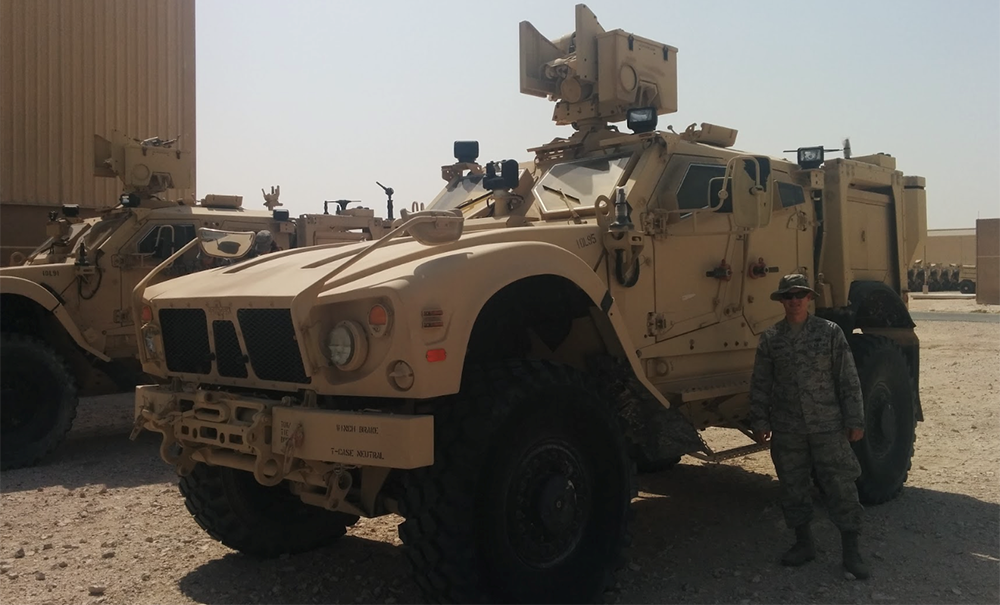 Barrera expressed appreciation for the collaborative and productive environment TCU fosters.
"The most positive experience was the people in my cohort. It was refreshing to be in a class of like-minded people who were much smarter than me and who valued the time spent in class. They were all there to learn and wanted to succeed," Barrera shared.
Huntley agreed and added, "Graduate school challenges you in different ways applicable to everyday life in the business world and is an enriching experience overall. The skills and connections made at TCU are second to none."