TCU Neeley is personal, connected and real, empowering you to customize the program for your goals, plug into a vast professional network, and get real-world experience before you graduate.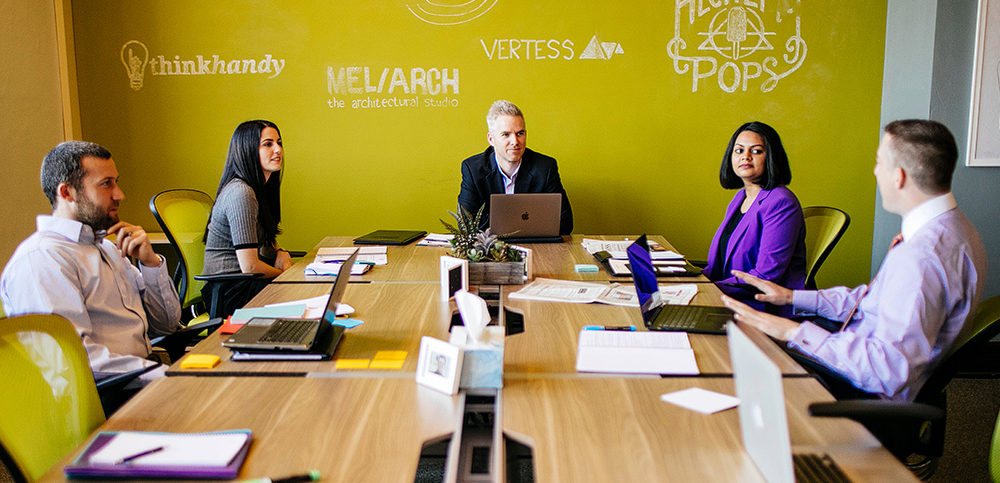 "TCU's continuing pursuit of providing a high-quality education in accounting with the added emphasis on those skills necessary to be successful in business today has truly set its graduates apart from the rest of the pack and I, for one, see the results of this on-going investment day in and day out as I have had the opportunity to work with some outstanding TCU alumni at all levels throughout my career."
G. Michael Murphy, Partner, Deloitte & Touche LLP
Small class sizes
Our MAc program is a cohort program, and our class sizes are usually 25-35 students – so you not only get to know your professors, you also have the opportunity to build strong relationships with your peers that can translate to lifelong friendships and networking opportunities.
---
Service learning
We partner with local organizations so you can get hands-on learning experience while benefiting your community, from recommending process improvements at a local church, to providing free income tax preparation services to qualifying families through the United Way's VITA (Volunteer Income Tax Assistance) program.
---
Washington,D.C. trip
Each summer, students travel to The Washington Campus for a three-day intensive Accounting & Public Policy Symposium that includes presentations from legislators and regulators, policy experts and influencers, and experienced sector professionals. You'll gain understanding of the accounting profession's increasingly dynamic public affairs and public policy environment.
---
Recent career placements
BNSF Railway
BDO
Deloitte
Dixon Hughes
Ernst and Young
Fidelity Investments
Goldman Sachs
Grant Thornton
KPMG
J.P. Morgan
PwC
RSM
Texas Instruments
Travis-Wolff
Weaver
Whitley Penn
XTO