David Dubofsky joins TCU Neeley to lead the Luther King Capital Management Center following long-time director Joe Lipscomb's retirement. 
August 30, 2019
By Elaine Cole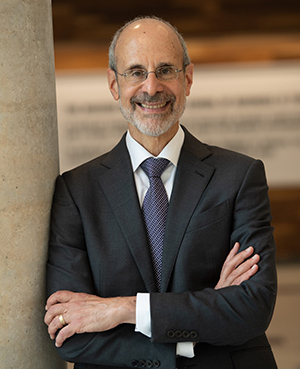 David Dubofsky, professor of professional practice in finance, has joined TCU Neeley as director of the LKCM Center for Financial Studies.
Dubofsky previously was professor of finance at the University of Louisville, director of their PhD program in entrepreneurship, and associate dean for research and faculty development. Earlier in his career, he held endowed positions at Texas A&M University and Seattle University, and served as department chair at Virginia Commonwealth University.  
Dubofsky has published more than 40 research articles in leading journals and is the author of two books, Derivatives: Valuation and Risk Management and Options and Financial Futures: Valuation and Uses. 
His professional experience includes leadership positions with the Securities and Exchange Commission, Nalco Chemical Company and Amoco Chemicals Corporation.  
He holds an MBA from the University of Houston and PhD from the University of Washington.  
"The Department of Finance did an outstanding job attracting such an exceptional teacher-scholar into this important leadership position. We look forward to his direction as we express a special debt of gratitude to Joe Lipscomb for his many years of excellent service in leading the LKCM Center," said Daniel Pullin, the John V. Roach Dean of the TCU Neeley School of Business.