Advance your career and impact your organization with executive education classes taught by TCU Neeley professors ranked number one in the world.
January 15, 2020
By Elaine Cole
At TCU Neeley, we know the best executives never stop learning. One powerful way to hone your skills, advance your career and lead your organization is through TCU Neeley Executive Education. 
TCU Neeley Executive Education delivers short business education courses backed by the latest research and taught by TCU Neeley business professors ranked first in the world. Each program provides challenging scenarios designed to expand your perspective, improve your agility and meet the challenges of today and tomorrow.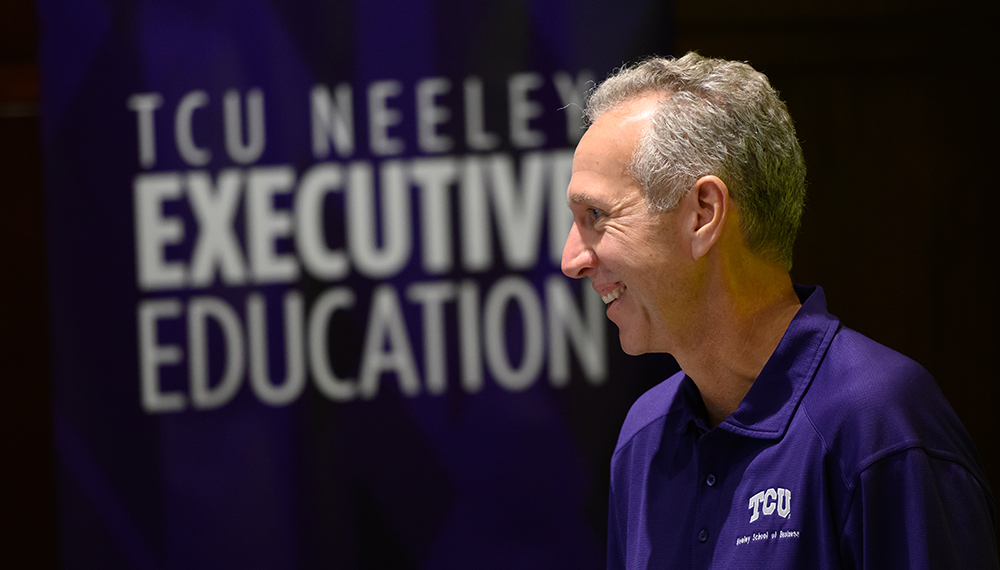 March 25, 2020
Resilience
March 30-31, 2020
Finance for Non-Financial Professionals
April 2, 2020
Storytelling for Influence
April 7-8, 2020
Leading with Data Analytics
April 14-16, 2020
The Adaptive Leader
May 5-6, 2020
Executive Presence and Communication
April 20-21, 2020
Critical Thinking
April 23, 2020
Crisis Communication
April 27, 2020
Emotional Resilience for Today's Leaders
April 29-30, 2020
Communication and influence
May 7, 2020
People Analytics: Making High-Quality Employee Decisions
May 28, 2020
Transforming Customer Service Experiences
A 20 percent discount is given to companies that enroll two or more employees.
A 10 percent discount is given to TCU alumni, faculty and staff; U.S. veterans; 501c3 nonprofit organizations.  
See why so many organizations turn to TCU Neeley Executive Education as a valuable and versatile partner for developing leaders, improving results and shaping the future of business.
For more information, visit http://neeley.tcu.edu/ExecutiveEducation