You don't have to be a business major to start your own business or innovate an existing one. Launch your path to success with this unique minor.
February 11, 2020
By Elaine Cole
Every day, people from a variety of backgrounds and majors see opportunities but don't know how to leverage them.  
A new minor in Entrepreneurship and Innovation will give students all across TCU the power to be successful entrepreneurs and innovators. You'll learn to gather resources, design a business model, communicate a compelling vision, and manage and grow a business.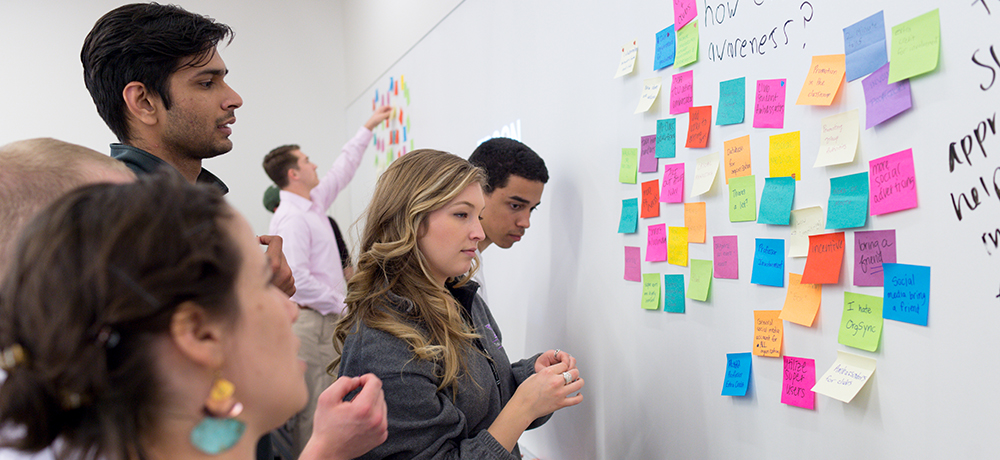 Whether you are a computer engineer, graphics designer, publicist, dancer, pianist, rancher, or aspiring to any other entrepreneurial career, this new minor can help you succeed.
"Most new businesses are not started by business majors. We created this minor to give all TCU students the skills to pursue entrepreneurial endeavors," said Ted Legatski, chair of the Department of Entrepreneurship and Innovation at the TCU Neeley School of Business. "We want to equip students with the frameworks and tools to be able to start their own business or be innovative and entrepreneurial wherever their career path takes them." 
Entrepreneurship minors will learn from one of the best programs in the country. The TCU Neeley School of Business is ranked one of the Best Undergraduate School for Entrepreneurial Studies by The Princeton Review® and Entrepreneur magazine. The TCU Neeley Institute for Entrepreneurship and Innovation excels at providing hands-on opportunities and funding for all TCU students with entrepreneurial visions.
Admission to the minor is limited and competitive. The application process takes place each spring semester. You must have completed at least one full semester at TCU with a minimum overall GPA of 3.25 and a TCU cumulative GPA of 3.25. 
Visit https://neeley.tcu.edu/EntrepreneurshipDept for more information