Daniel Hund passed away after a two-year battle with cancer, but he left a lasting legacy to assist TCU MAc students with the program's domestic and international travel opportunities.
March 18, 2021
By Elaine Cole
Daniel Hund BBA '07 MAc '08 loved TCU, from academics to people to sports. He looked at a lot of universities when making his college choice, and TCU's size, friendliness, athletics, and especially the great business school, were the perfect fit.
In his five years at TCU, four undergrad and one MAc, he had a "wonderful education and life experience that provided him with the tools he needed to be successful in the workplace," said his father, Tom Hund, retired CFO of BNSF Railway and former member of the Neeley Board of Advisors.
Dan Hund was very successful. He graduated cum laude and landed a job with Deloitte, in Dallas and Chicago, for seven years, followed by two years with TPG in Fort Worth. He then founded an outdoor adventure company. He was embarking on another corporate career path when his life was cut short by cancer. Despite the challenges he faced with his illness, Dan continued to think of others as he always did and designated a portion of his estate to help benefit TCU, a place he deeply loved.
"He made the decision to help others. That's the kind of person he was," said Tom Hund. He and his wife, Judy, matched Dan's TCU gift with their own.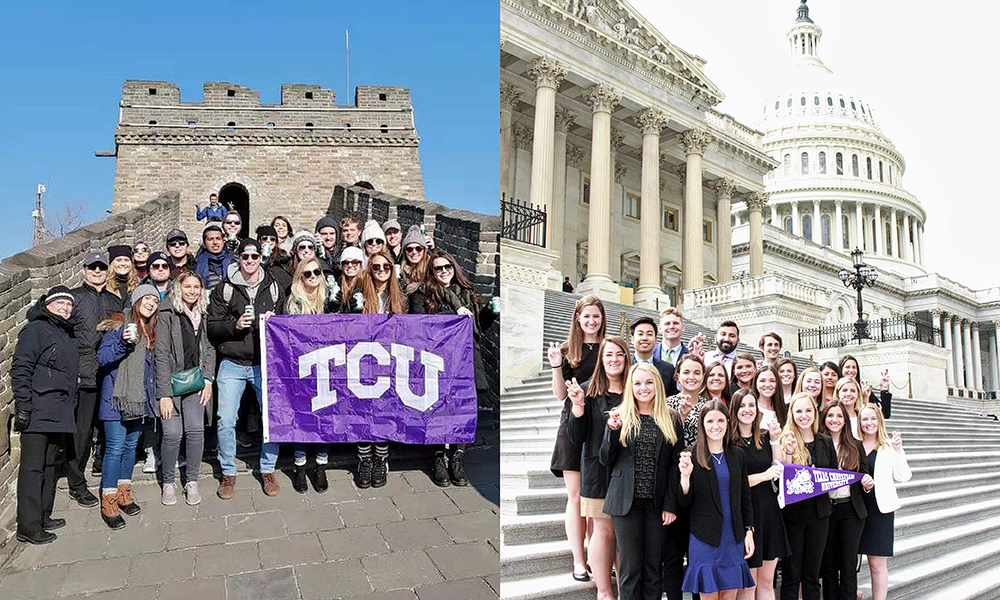 The Daniel Hund Endowed Excellence Fund will provide annual support in perpetuity to students in the TCU Master of Accounting program to assist with costs associated with domestic and international travel opportunities.
The TCU MAc provides several opportunities in the U.S. and abroad to give students a deep, hands-on understanding of the world of business beyond the classroom, which is vital in the ever-changing global environment of business. These programs also have a direct impact on the quality, prestige and national visibility of the TCU MAc.
The Daniel Hund Endowed Excellence Fund will ensure that all TCU MAc students have the opportunity to participate in important travel experiences and reach their full potential.