The 2023 Inspiring Programs in Business Award recognizes higher education programs that inspire and encourage underrepresented groups to enter the field of business. The work of the TCU Neeley School of Business through its Office of Inclusive Excellence will be featured along with 21 other recipients in the April 2023 edition of Insight into Diversity magazine.
March 02, 2023
By Tiara Ellis Richard
The TCU Neeley School of Business has received the 2023 Inspiring Programs in Business Award by INSIGHT Into Diversity magazine in recognition of the school's premier programs focused on recruiting, retaining, supporting and propelling students to success.
"We are thankful to our incredible corporate partners, parents, faculty, staff and students for investing their time, talent and treasure with us to make a generational difference," said Ann Tasby, the director of TCU Neeley's Office of Inclusive Excellence and an accounting faculty member.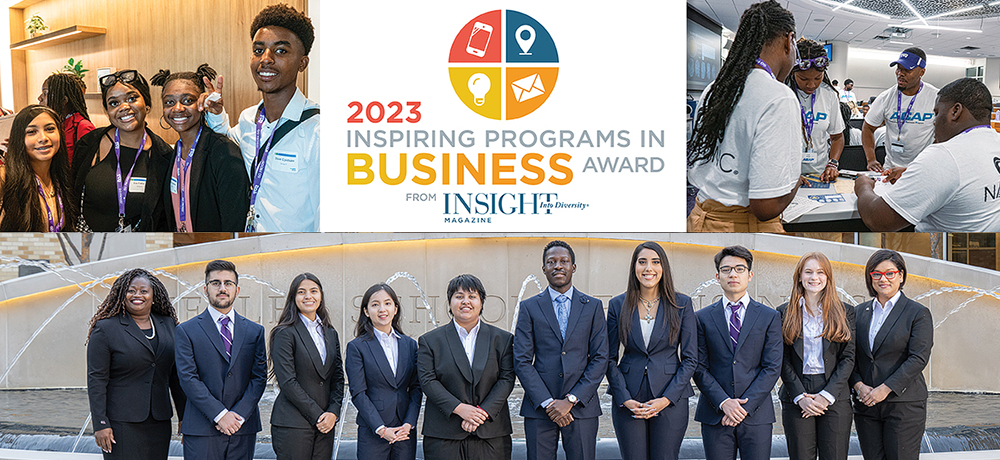 The Inspiring Programs in Business Award honors colleges and universities that encourage and assist students from underrepresented groups to enter the field of business. TCU Neeley will be featured, along with 21 other recipients, in the April 2023 issue of INSIGHT Into Diversity magazine. The magazine is the largest and oldest diversity and inclusion publication in higher education.
Inspiring Programs in Business Award winners were selected by INSIGHT Into Diversity based on efforts to inspire and encourage a new generation of young people to consider careers in business through mentoring, teaching, research, and successful programs and initiatives.
Through Tasby's leadership, TCU Neeley offers multiple programs for underrepresented students that foster an inclusive, scholarly community.
The Suit Up – Lead On program is a need-based initiative designed to provide access to high quality business attire for students.
"The Suit Up - Lead On program has been in place for more than two years," said Tasby. "We recently made the switch to custom suits because we identified a diverse vendor that generously agreed to provide custom suiting for our students at comparable pricing. This was a win - win because we were able to support a diverse vendor while doing the most good for our students."
TCU Neeley's Office of Inclusive Excellence also provides a Going the Distance Fund, a student-run program that provides financial support for their fellow students in need. The purchases are related to items, such as textbooks, meals, or dorm essentials. In addition, TCU Neeley offers funding to cover the cost for Microsoft Office certification, a requirement for all TCU Neeley business majors.
The JPMorgan Chase Inclusive Excellence Mentoring Program connects current undergraduate business students with professional and peer mentors in the TCU Neeley community and is led by Kenneth Chapman, an instructor in the Management and Leadership Department. The program's mentor-mentee relationships help historically underrepresented students discover their personal passions, hone their professional development skills and navigate compelling career pathways.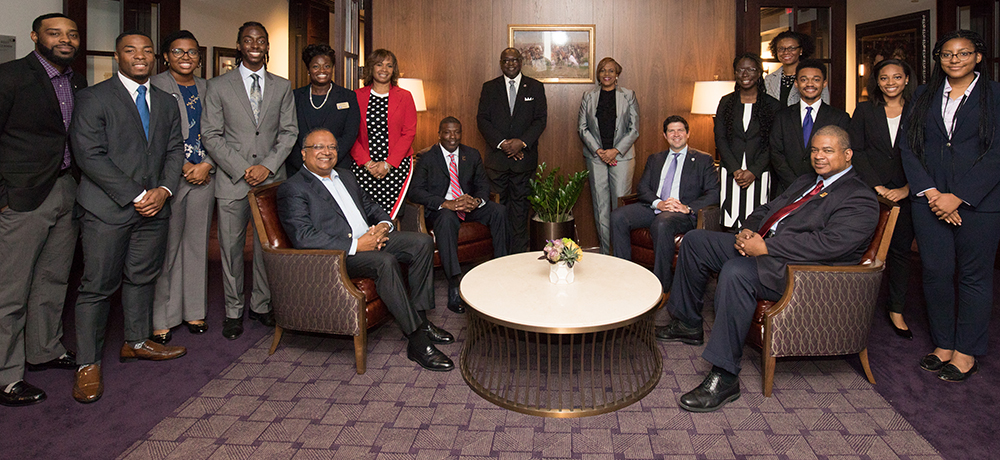 To introduce high school students to the college experience, Neeley offers a summer bridge camp, the Accelerated Career Awareness Program (ACAP) program, that inspires diverse high school students to attend college and pursue a career in accounting and related business fields.
The ACAP summer bridge program was introduced three years ago. The program welcomes motivated and engaged high school students to TCU's campus for one week, providing a glimpse at the college experience. The students receive room and board, NABA high school membership and mentoring, all at no cost to the students.
ACAP is supported by more than 20 corporate partners. At the conclusion of the 2022 ACAP program, $20,000 in college scholarships was awarded to selected high school seniors to continue their education. View highlights from the most recent ACAP summer bridge program here.