Allen has been Associate Dean of Graduate Programs since 2017, and will begin his new appointment February 1.
January 05, 2023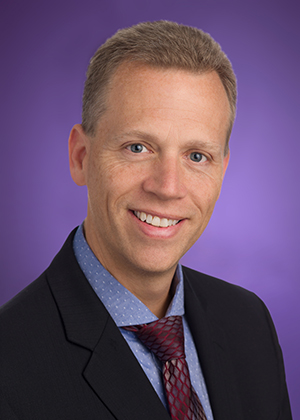 Dr. David Allen, the Luther A. Henderson University Chair in Leadership, has served as associate dean of graduate programs since 2017, overseeing seven graduate academic programs, four certificate programs, the Tandy Center for Executive Education and the Ralph Lowe Energy Institute, plus a portfolio of graduate initiatives and learning opportunities. As senior associate dean, he will assume additional responsibilities by serving as coordinator for all of the Neeley School's Centers of Excellence, which operate at the intersection of academics and industry to broaden the school's impact with external stakeholders.  
Dr. Allen earned his MBA from Georgia Institute of Technology, his PhD from Georgia State University and a post-graduate diploma in Global Business from Oxford University. He serves as a distinguished research environment professor at the University of Warwick, UK, and is a fellow of the Academy of Management, the American Psychological Association, the Society for Industrial and Organizational Psychology and the Southern Management Association.  
"Dr. Allen is an innovator who combines his expertise and experience to propel a portfolio of market-driven graduate and executive education programs to complement the Neeley School's reputational Centers of Excellence and broaden the school's impact in industry," Dean Pullin said. 
"I've had the pleasure of leading a fantastic team of faculty and staff helping TCU graduate business students everywhere grow their worth, and I look forward to expanding our work," Dr. Allen said. "One of the most important ways the Neeley School contributes to business and society is by offering innovative and experiential pathways to lifelong learning through graduate programs, executive education and centers of excellence."