For those considering a full-time or part-time TCU MBA or MS program, you have more time. The previous application deadline of April 15 has been extended to May 31 and application fees are waived.
April 16, 2020
By Elaine Cole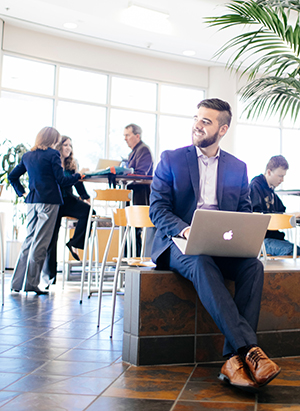 Due to COVID-19, the TCU MBA office has extended the application deadline for the Full-Time MBA, Professional (part-time) MBA, TCU Energy MBA, TCU Health Care MBA and MS Supply Chain. 
What you need to know:
The application deadline for all TCU MBA programs is extended to May 31, 2020.
Scholarships are still available.
No application fees.
GMAT waivers will be considered for candidates with at least three years of work experience and exceptional undergraduate GPAs
All of the above apply only to domestic applications.
"We welcomed over 600 registrations for our Business Because webinar on April 9, and many of those requested additional information about the TCU MBA. On April 15, the original deadline, we hosted a virtual Sneak Preview event. The response was so great that we want to give prospective students more time. We want to give them, and everyone else who is still deciding in these challenging times, as much time as we can to make such an important decision," said Stephen Jenkins, director of graduate admissions and recruitment for the TCU Neeley School of Business.
For more information and to apply, visit at http://mba.tcu.edu.