Richard Torres and Jennifer Castillo receive full-time MBA scholarships from the Fort Worth Hispanic Chamber of Commerce, joining the incoming fall class of 2022 at the TCU Neeley School of Business.
July 01, 2022
By Nicholas Ferrandino
For the third year running, the TCU Neeley School of Business and the Fort Worth Hispanic Chamber of Commerce (FWHCC) have worked together to provide annual MBA scholarships to FWHCC members, helping multicultural professionals advance their careers. This fall, TCU Neeley welcomes two new full-time MBA students as part of the joint-effort FWHCC scholarship.
"When we were approached by TCU about this potential partnership, we were really excited," said Jazmin Gutierrez, FWHCC director of business development. "There are a lot of talented professionals out there who are looking to further their knowledge and careers. The Fort Worth Hispanic Chamber of Commerce's partnership with the Neeley School of Business is dedicated to helping students and professionals achieve those goals."
First introduced in 2020, the FWHCC scholarship is part of TCU Neeley's ongoing initiative to broaden the diversity of both its student and faculty body. Each recipient of the FWHCC scholarship receives more than $115,000, which covers the costs of the full-time TCU MBA program. Additionally, recipients are given a two-year membership with the FWHCC.
The recipients of this year's FWHCC scholarship are Richard Torres, who will join the accelerated full-time TCU MBA program, and Jennifer Castillo.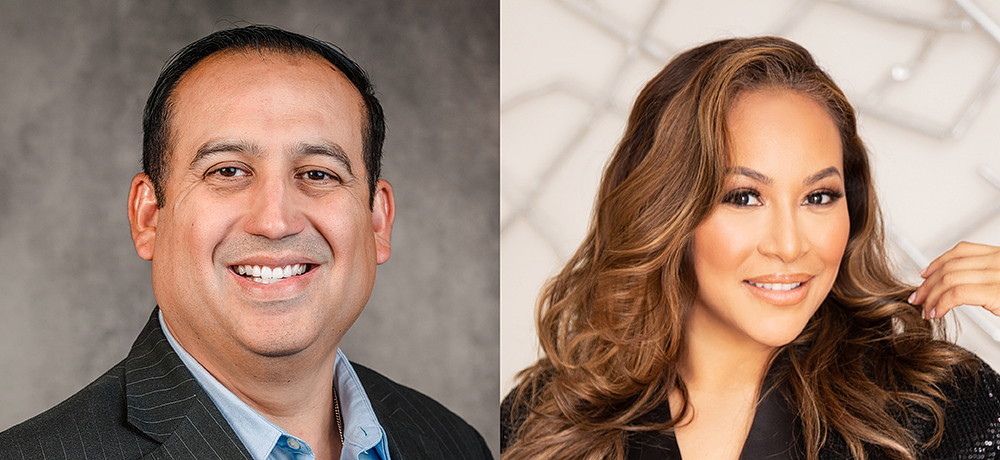 "What is really exciting about this year's scholarship recipients is that they've already accomplished so much on their own," said Anette Landeros, FWHCC CEO and president. "They are going to bring to the table an immense amount of experience and perspective for TCU."
Torres, a United States Army OEF (Operation Enduring Freedom) veteran and a 2022 Harvard alumnus with a bachelor's degree in business and minor in finance, brings more than 15 years in the financial service industry to the program. He currently works as the general manager and a licensed Medicare agent for Connie Health, an insurtech startup firm that provides free Medicare advisory services to its clients combining cutting-edge data with local market representation.
Among the many resources at TCU that piques Torres' interests, he is eager to take advantage of the Neeley School's industry focus on the energy sector.
"One of the things that really drew my attention to TCU was its energy program," Torres said. "In the future, I'd like to explore possible investment analyst opportunities in the energy sector."
Castillo, the second recipient, served as an Arabic linguist for the United States Air Force from 2010-2015 before returning home to obtain her bachelor's degree in business management from the Pepperdine Graziadio Business School in Los Angeles, California. She then returned to Fort Worth where she founded and now runs her own real estate company, Money Hause, along with its mortgage-focused counterpart, Money Inc.
During her time at TCU Neeley, Castillo plans to learn the ins and outs of modern and new technologies that will help advance her businesses into the new era.
"I really want to focus on crypto-currency, virtual real-estate, and all these things at the forefront of technology and innovation, then explore how to apply them to my industry, because my industry is dying out," Castillo said. "We are like the taxi drivers in an uber world, and we really need to adapt and innovate to survive."
"Our continued partnership with the FWHCC is a testament of our commitment to inclusive excellence and supports transformative educational experiences for the smartest, most ambitious minds in the Fort Worth community," said Stephen Jenkins, senior director of graduate admissions and recruitment for the TCU Neeley School of Business.
About the Fort Worth Hispanic Chamber of Commerce
Chartered on August 3, 1973, the FWHCC is the fourth-ever Mexican-American Chamber of Commerce to be established in the state of Texas. It serves today as a representative and spokesperson for Fort Worth's Hispanic business community. Learn more here.