The TCU Neeley School of Business is one of the best in North America at delivering top supply chain talent, ranking No. 17 for undergraduate supply chain and No. 18 for graduate programs.
July 26, 2022
By Erin Smutz
Gartner, a leading global research and advisory firm, ranks the TCU Neeley School of Business among the top 20 in North America for both undergraduate and graduate supply chain programs.
TCU Neeley ranks No. 17 for undergraduate supply chain and No. 18 for graduate programs, which includes a Master of Science in Supply Chain Management and an MBA with a supply chain concentration.
The 2022 Gartner Supply Chain University Top 25 Rankings report highlights supply chain programs in the United States and Canada with the best curricula, hands-on learning and internship opportunities, starting salaries, program diversity and size, and industry reputation. The biennial report also serves as a trusted industry source, helping supply chain leaders identify university partners that will strengthen their companies' talent pipelines.
"Several factors contribute to TCU Neeley's position in the Gartner rankings, most importantly the depth and breadth of our programs. We provide holistic, end-to-end, in-depth instruction on all aspects of supply chain management: innovation, planning, sourcing, creating, delivering and return," said Morgan Swink, executive director of the TCU Center for Supply Chain Innovation and the Eunice and James L. West Chair of Supply Chain Management. "We also integrate hands-on, experiential learning opportunities into our programs, partnering with a wide range of organizations to expose students to real-world industry challenges and opportunities."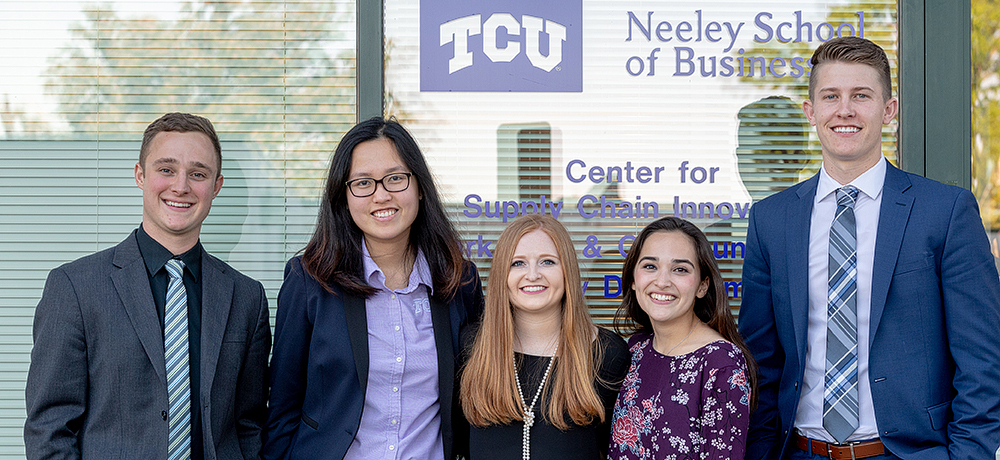 Gartner's rankings report included key takeaways, noting that with the supply chain curricula becoming more standardized, many programs across the nation are putting a bigger focus on sustainability, risk management, experiential learning, and diversity, equity and inclusion (DEI). For the first time in the report's history, Gartner included 100% online programs, in addition to hybrid and on-campus programs, demonstrating the changing institutional landscape in education.
Learn more about our undergraduate supply chain program here.
Learn more about our graduate supply chain program here.
2022 Gartner Supply Chain University Top 25 Rankings in North America
| | | | |
| --- | --- | --- | --- |
| Rank | Undergraduate Program |    | Graduate Program |
| 1 | University of Arkansas |   | University of Tennessee |
| 2 | University of Tennessee |   | University of Arkansas |
| 3 | University of South Carolina |   | Pennsylvania State University |
| 4 | Auburn University |   | University of Texas, Dallas |
| 5 | Rutgers University |   | Rutgers University |
| 6 | University of North Texas |   | University of South Carolina |
| 7 | Northeastern University |   | University of Michigan |
| 8 | University of Texas, Dallas |   | University of Minnesota |
| 9 | University of Houston |   | Georgia Tech |
| 10 | Pennsylvania State University |   | University of Southern California |
| 11 | University of Illinois |   | University of Houston |
| 12 | Arizona State University |   | Washington University |
| 13 | University of Texas, Austin |   | University of Wisconsin |
| 14 | Western Michigan University |   | Auburn University |
| 15 | Georgia Institute of Technology |   | Howard University |
| 16 | University of Minnesota |   | HEC Montreal/University of Montreal |
| 17 | Texas Christian University |   | Marquette University |
| 18 | Western Washington University |   | Texas Christian University |
| 19 | Marquette University |   | North Carolina A&T State University |
| 20 | University of Oklahoma |   | Indiana University |
| 21 | Wayne State University |   | North Carolina State University |
| 22 | Texas A&M University |   | Northeastern University |
| 23 | Syracuse University |   | Arizona State University |
| 24 | Purdue University |   | Purdue University |
| 25 | Bowling Green State University |   | Syracuse University |
Source: 2022 Gartner Supply Chain University Top 25