The Full-time MBA and Master of Science in Supply Chain Management programs join TCU Neeley's Master of Science in Business Analytics as STEM-designated graduate programs, formalizing the curriculum quality caliber and providing additional educational benefits for international students, as well as military veterans and their families.
March 16, 2023
By Stella Buckner
The TCU Neeley School of Business recently announced its newly attained STEM designation for the Full-time MBA and Master of Science in Supply Chain Management graduate programs, recognizing their focus on Science, Technology, Engineering, and Math.
The Full-time MBA and MS in Supply Chain Management programs expand the number of STEM designated programs within Neeley to three. The first program to attain the STEM designation at the graduate level was the Master of Science in Business Analytics, created in 2020.
The STEM designation is a significant achievement that holds several benefits for students. It is a clear signal toward quality and modern work readiness within the curriculum, and international students pursuing the Full-time MBA program are now able to further leverage their Optional Practical Training (OPT) by extending their post-graduation work in the United States for a period of 36 months instead of the traditional 12 months.
"It is an absolute game changer for us international students, but also for the domestic students since they will get to show it off to their employers" said Stijn Vial, a second-year MBA student from the Netherlands looking to use his extra years of OPT in the consulting industry as he prepares to move to Washington D.C. post-graduation.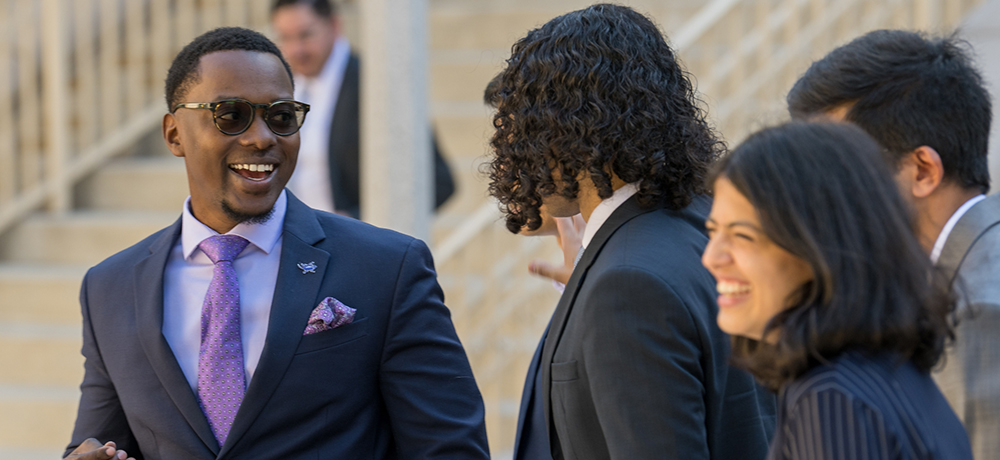 Military veterans and their families also benefit from the program's STEM designation, as it makes them eligible for additional educational benefits under the GI Bill.
For all students pursuing STEM-related careers, the official designation can provide a competitive edge in the job market. With concentrations available in Business Analytics, Health Policy and Management, the Full-time MBA curriculum aligns with the experience companies are looking for in STEM-designated MBA programs, said David Allen, TCU Neeley's Senior Associate Dean for Graduate Programs. Support has been extensive from the Neeley Graduate Programs Committee and the TCU-wide Graduate Council.
"We are thrilled to achieve STEM designation for our Full-time MBA program," said Allen. "This recognition is a testament to the quality of our program and our commitment to providing our students with the skills and knowledge they need to succeed in a business landscape increasingly dependent on analytics and technology."
Some of the largest employers of TCU graduates actively recruit STEM-related MBA holders, so this designation arms Neeley graduates with a formal advantage at those target firms. MBA graduate Prabhat Kumar '22 credits his Business Analytics certificate as one of the factors that made him competitive for his senior analyst position at Fort Worth-based American Airlines.
"The classes at Neeley definitely helped in building that fundamental understanding of how to represent numbers and come up with required calculations," said Kumar. "I was from a stats background and I had an understanding about all this. But, as someone who is completely new to analysis and representing it, I can say that classes we took at Neeley under data analytics definitely helped in all possible ways."
For more information on the STEM-designated graduate programs at TCU Neeley, visit neeley.tcu.edu. The application deadline for the Full-time MBA program has been extended to May 1. Request info or apply now.