Kelly Slaughter joins TCU Neeley to lead the BIS program following long-time director Jane Mackay's retirement.
January 08, 2019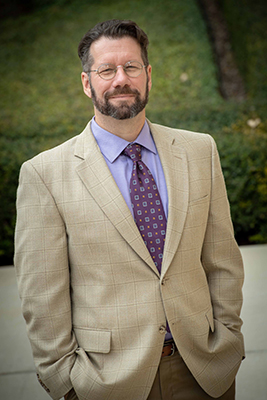 Kelly Slaughter, associate professor of professional practice, has joined TCU Neeley as director of the Business Information Systems program. 
Slaughter most recently was director of the Center for Information Technology and Management at the University of Texas at Dallas. He taught IT and analytics courses to both undergraduate and graduate students, and was the faculty advisor for the Business Intelligence and Analytics Tools club at UTD.
Slaughter has more than 15 years of extensive career experience managing projects to identify IT-enabled opportunities, designing new operational processes and implementing new systems. He also has considerable experience in business process redesign and analytics in the fields of packaged goods, entertainment and health care. 
He has worked with retail, entertainment, high tech and packaging clients for PricewaterhouseCoopers Management Consulting. He also worked with startup IT consulting firm Avalion (purchased by Grant Thornton) and in operations analysis with Concentra. He has served on the board of the Society for Information Management. He continues to serve as a consultant for analytics and modeling, most recently with the health care startup Life2. 
Slaughter holds a BBA from the University of Texas at Austin, MBA from the University of Chicago, and PhD from the University of Minnesota.