Jenkins brings 16 years of recruiting and admissions experience, while Conway shifts to support the ongoing success of TCU Neeley graduate students and alumni.
September 09, 2019
By Elaine Cole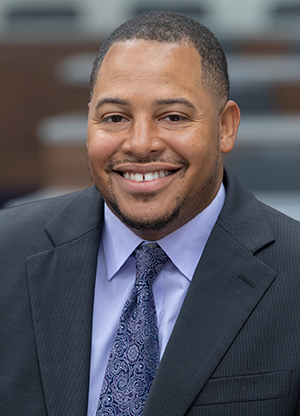 With a track record of success in leadership, recruitment, management and communication, Stephen Jenkins joins TCU Neeley as director of TCU MBA admissions, bringing considerable experience, strategy and insights to the TCU MBA and MS programs. Jenkins provides strategic planning for recruitment efforts, manages the recruitment process, and facilitates collaborative initiatives to secure top talent for TCU Neeley's graduate programs: Full-time MBA, Professional (part-time) MBA, Energy MBA, Health Care MBA and MS Supply Chain Management.
Jenkins comes to TCU Neeley from Clayton State University, where he was executive director of recruitment and admissions. He previously was with Mercer University, where he held several leadership roles including director of admissions for the Stetson School of Business and Economics. He holds a BA in marketing from Morehouse College, MBA from Mercer University, is concluding his doctorate in leadership and organizational development from the University of Georgia.
"Stephen brings valuable leadership experience and perspective to this critical role, and is committed to building upon the strengths of TCU Neeley in ways that ultimately transform our approach to graduate recruiting," said Anne Rooney, executive director of graduate programs at TCU Neeley.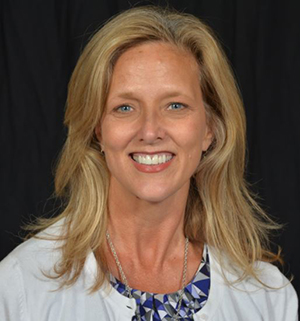 Peggy Conway, who served as director of admissions for the TCU MBA program for 26 years, is now director of student and alumni engagement, where she provides leadership to develop highly meaningful connections between students and alumni, as well as collaborates with internal and external leaders to deliver a more intentional experience for students outside of the classroom, for all of TCU Neeley's graduate programs.
In this newly created role, Conway will provide leadership for evening student onboarding, MBA Weekend, the Women's Alumni Community and other ongoing initiatives while introducing new ones designed to truly elevate the TCU Neeley graduate experience.
"Drawing from her years of success in admissions and her extensive alumni network, Peggy is uniquely positioned to deliver strategic advantages in this new role," Rooney said. "I am confident that her vision and leadership will result in huge wins for TCU Neeley's graduate programs."