Want to be your own boss? Or bring entrepreneurial thinking to an existing business? We have the top-ranked program for you.
November 13, 2019
By Elaine Cole
The TCU Neeley School of Business ranks No. 15 for Best Undergraduate Schools for Entrepreneurial Studies 2020 according to The Princeton Review® and Entrepreneur magazine.
The ranking lauds TCU Neeley for combining strategic coursework with co-curricular activities, facilitated by research and professors across the Department for Entrepreneurship and Innovation and the campus-wide Institute for Entrepreneurship and Innovation.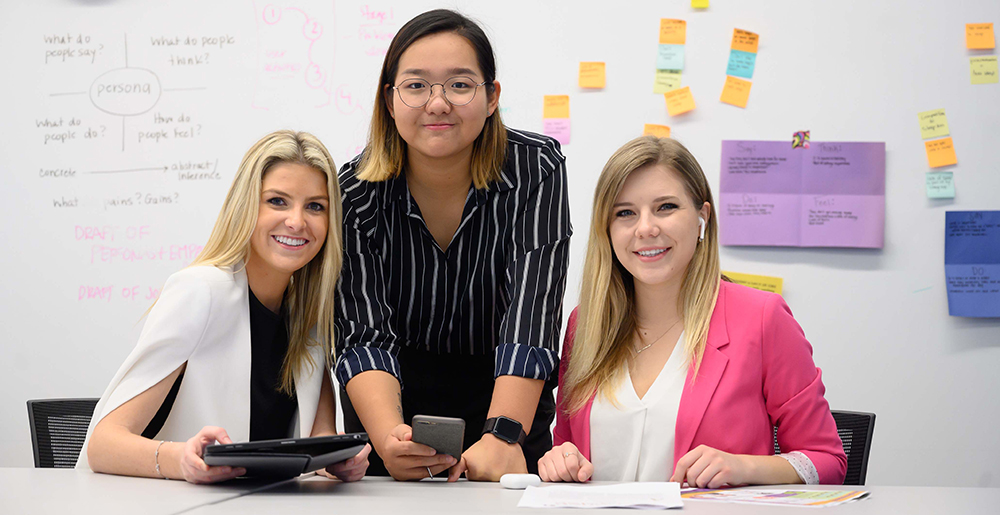 TCU Neeley offers 35 entrepreneur-related courses, with 709 students enrolled in entrepreneurship classes. Our co-curricular programs include the Richards Barrentine Values and Ventures Competition (the largest undergraduate business plan competition in the nation), TCU Elevator Pitch Competition, Create powered by the Bill Shaddock Seed Fund (startup capital for TCU students), Entrepreneurial Intern Scholars, Cowtown Angels Fellows, and the Jane and Pat Bolin Innovation Forum.  
"While top performance in the national rankings will never exhaustively define the contributions our faculty, staff, students and stakeholders make every day, this recognition is a testament to our commitment to prepare entrepreneurial leaders who advance business and society by catalyzing the communities they serve," said Daniel Pullin, the John V. Roach Dean and Professor of Entrepreneurship and Innovation.
The Princeton Review based the rankings on a survey of administrators at more than 300 schools, who answered more than 60 questions about their school's commitment to entrepreneurship studies inside and outside the classroom. 
"These top schools have truly robust offerings in entrepreneurship studies," said Rob Franek, The Princeton Review's editor in chief. "Their faculties are outstanding. Their courses are rich with in-class and out-of-class experiential components, and the financial and networking support their students receive is extraordinary."
The entire rankings are available at www.princetonreview.com/entrepreneur.