The event namesake, William C. "Bill" Shaddock, also attended the outdoor market in the Academic Commons to share tips and advice with the entrepreneurs, whose businesses included skincare, jewelry, apparel, food trucks and more. In one day, students and alumni from the Institute for Entrepreneurship and Innovation CREATE program collected more than $10,000 in sales at the Shaddock Marketplace.
April 24, 2023
By Reese Brown
With the launch of a student-focused, entrepreneurial showcase - the Shaddock Marketplace – TCU Neeley's Institute for Entrepreneurship and Innovation continues to expand and evolve the program, CREATE – Powered by the Shaddock Seed Fund.
At the Shaddock Marketplace, CREATE students and alumni who own and operate businesses presented their products and developing businesses to consumers on campus. In one day at the marketplace, the students and alumni collected more than $10,000 in sales. The Shaddock Marketplace is scheduled to return in the fall and continue each semester.
The companies in the Shaddock Marketplace ranged from luxurious skincare and jewelry to food trucks and apparel. Each business set up a booth in the Academic Commons in April to promote their work and sell their products to students, faculty, and staff as they visited the market. The event's namesake, William C. "Bill" Shaddock '73, also attended and provided students with personalized advice to elevate their entrepreneurial skills and help advance their business aspirations.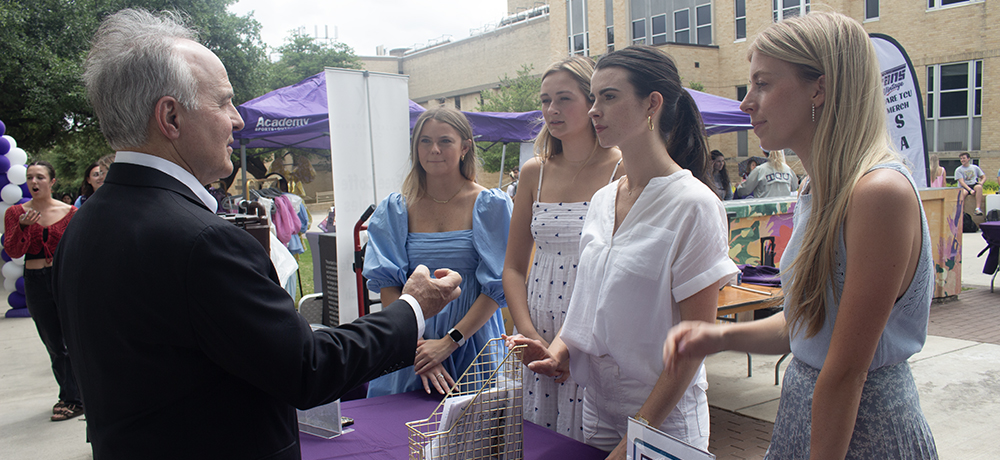 Evan Sledge '19 with Whiskey Morning Coffee said without the Institute for Entrepreneurship and Innovation and the leadership of the Institute's Managing Director Rodney D'Souza, and Instructor Michael Sherrod, Whiskey Morning would not exist. Whiskey Morning began as a TCU class project and expanded to a full-time job for him and his business partners after graduation. The Institute for Entrepreneurship and Innovation program, CREATE, helped Whiskey Morning jump start their company.
Sledge said it was rewarding to work with other TCU students across campus, which was possible through his involvement with CREATE. By partnering with the graphic design and marketing departments, Sledge was able to share his passion with fellow students and they were all able to gain real-life experience to continue growing and refining their skills.
Hailey Torres, the owner of Daisy & Co. boutique, achieved one of her lifelong dreams by starting her own clothing boutique thanks to the skills and experience she's gained through the Institute. Torres graduated in May, and she is now pursuing Daisy & Co. full time with plans to continue growing as an entrepreneur.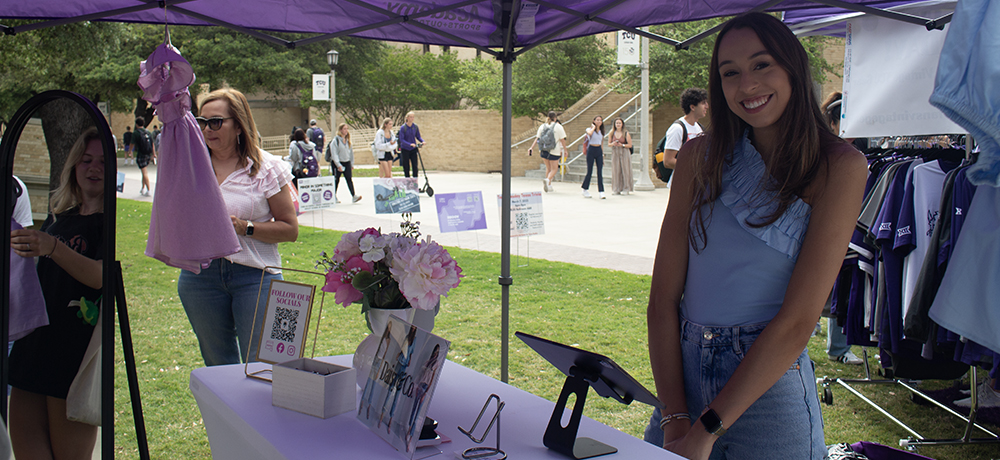 The Shaddock Marketplace provided TCU's entrepreneurs and innovators an opportunity to experience a true sales environment, network with one another, and connect directly with their customer base.
Several students completely sold out of their supply, with the 19 inaugural marketplace companies collecting over $10,000 in sales. A common thread among students who participated in the Shaddock Marketplace was excitement for the opportunity to participate and gratitude to the Institute for helping them embrace their entrepreneurial spirit and take their passions to the next level.
"CREATE has transformed from a university, cross-campus pitch competition into an accelerator, complete with demo days and marketplaces," said Paul Evans, Associate Director of the Institute for Entrepreneurship and Innovation. "The evolution is a testament to the commitment of fostering entrepreneurial growth and innovation among students and alumni.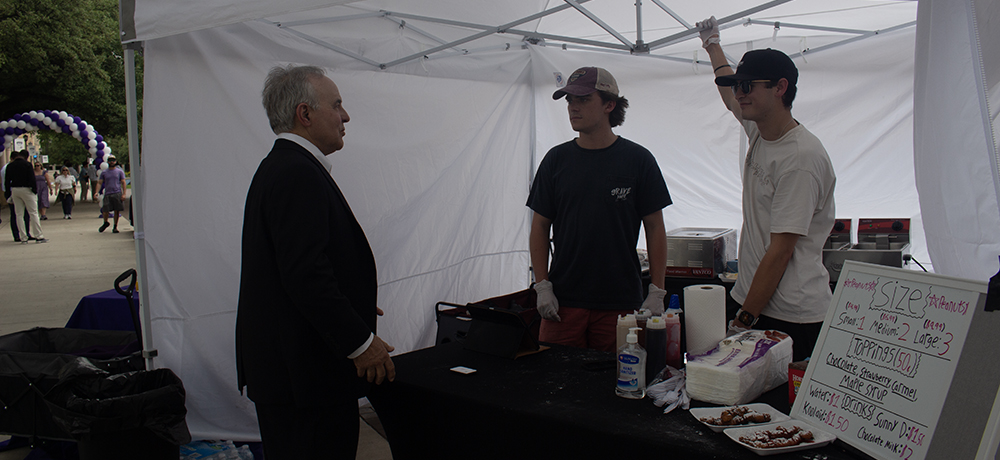 "By providing a platform for showcasing ventures, these initiatives empower aspiring entrepreneurs to bring their ideas to life and connect with consumers, creating a dynamic ecosystem of innovation within the university community and beyond," he said.
The next Shaddock Marketplace event is scheduled for September 22. If you are interested in learning more about CREATE, go to the Institute for Entrepreneurship and Innovation website.