With Esri as a premier sponsor and Nike as the case provider, the center welcomed 15 teams from across the country to TCU to vie for nearly $20,000 in cash prizes.
February 25, 2019
By Elaine Cole
TCU Neeley's Center for Supply Chain Innovation partnered with Esri and Nike for an intense 24-hour competition February 22-23 at TCU. Graduate supply chain students from across the United States came to the third annual MBA/MS Supply Chain Case Competition to demonstrate their skills in front of impressive supply chain executives.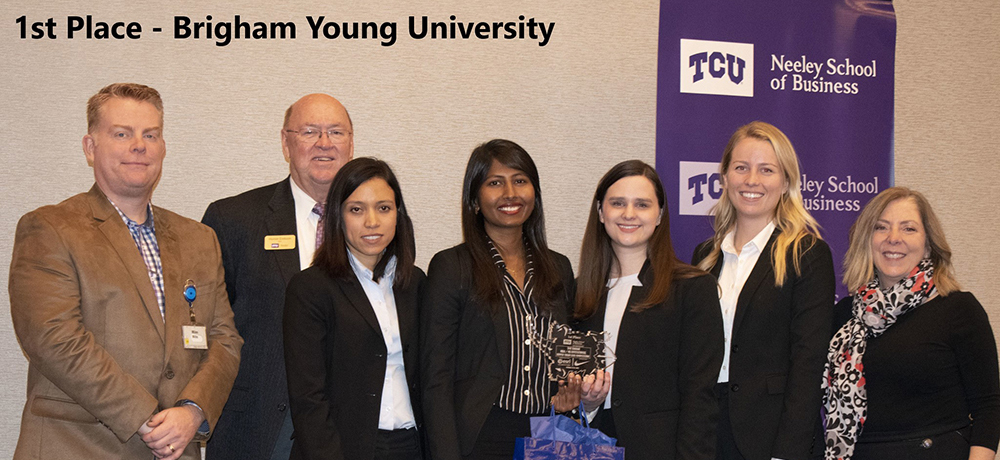 The case covered the challenges of efficiently providing same-day delivery of apparel products to a broad area of customers in a large metropolitan area. 
"The students gained experience with the best geographic information system tool out there, Esri," said Morgan Swink, executive director of the Center for Supply Chain Innovation at the TCU Neeley School of Business.
The 15 teams received the case Friday morning, brainstormed options and solutions throughout the day and evening, and then presented their best answers Saturday morning to more than 30 supply chain executives from major corporations who judged the competition.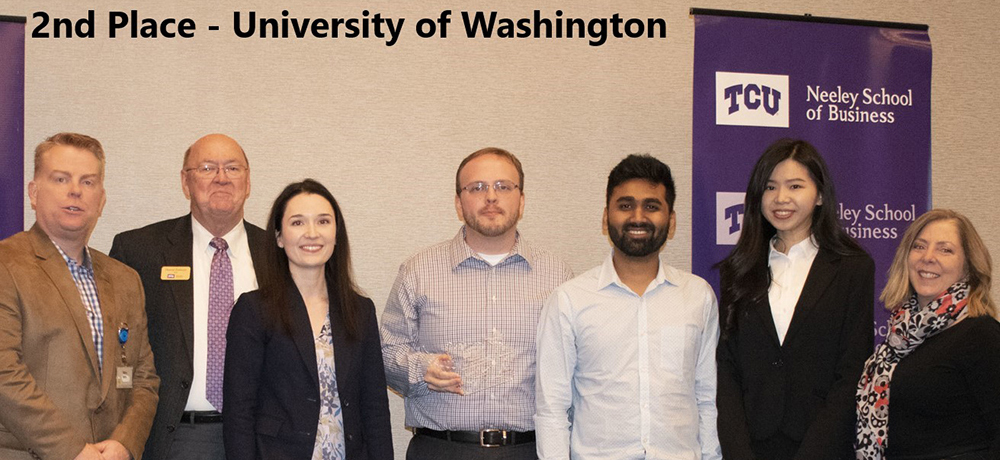 Winners
First place $10,000 – Brigham Young University 
Second place $5,000 – University of Washington 
Third place $3,000 – University of Wisconsin-Madison
Fourth place $1,500 – University of Pittsburg 
"The competition gets better every year. We're seeing some of the best and brightest supply chain graduate students in the country demonstrate cutting-edge knowledge," Swink said.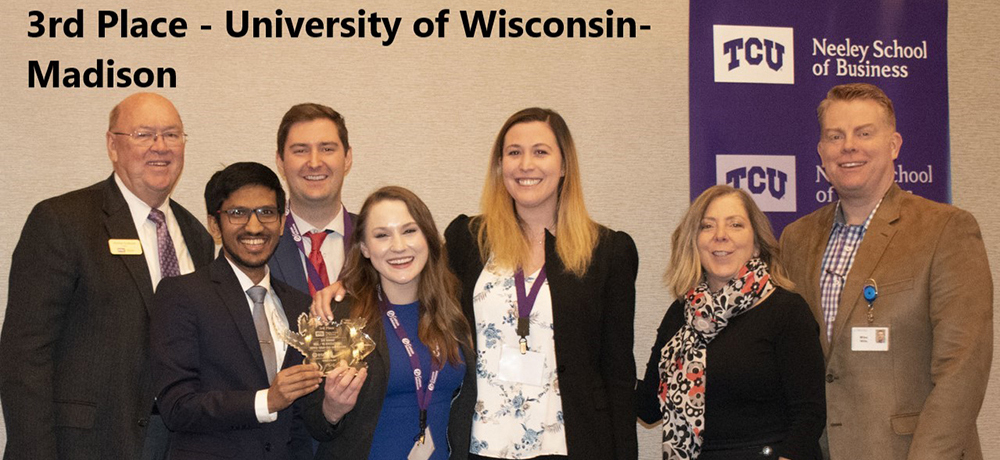 TCU graduate students Pavle Mamula, Jeff Evans, Alok Bhargava, Adam Bahr and 12 of their TCU MBA and MS classmates served as TCU ambassadors throughout the competition.
Esri was the exclusive premier sponsor. Nike provided the case. Premier partners were HollyFrontier, Lockheed Martin and NFI. Associate partner was Corning. Team sponsors were: Andrews Tool Company, FreightWaves, Frito-Lay, K&L Enterprises, o9 Solutions, Oncor, Pegasus Logistics Group, PepsiCo, The Shepherd Foundation and Shoppa's Material Handling. Supporters: Hilton Fort Worth, J&S Audio Visual and HF Custom Solutions.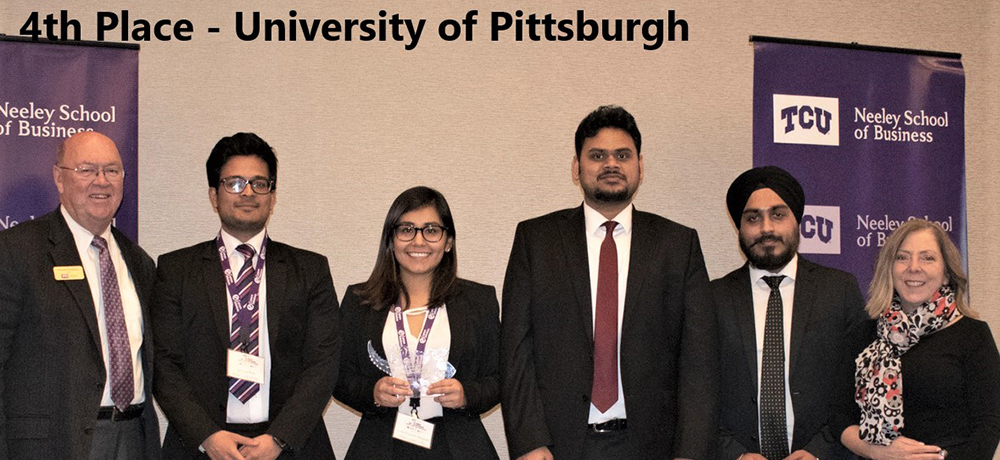 First, second and third place teams received iPads from Corning. Oncor provided printing services throughout the competition. PepsiCo and Frito-Lay provided snacks.
2019 Participating Schools 
Arizona State University
Brigham Young University
Indiana University
Iowa State University
Louisiana State University
Michigan State University
Rutgers University
Texas Christian University
University of Houston
University of Maryland
University of Pittsburgh
University of South Carolina
University of Texas at Dallas
University of Washington
University of Wisconsin-Madison