Bouyer spoke during the TESS breakfast event about the Business of Belonging, and how addressing diversity, equity and inclusion can incorporate a culture of belonging in the workplace.
October 20, 2022
By Tiara Ellis Richard
If "Conversations are the currency of change," as Ken Bouyer repeatedly stated during this month's kickoff of the Tandy Executive Speaker Series (TESS), then more than 250 people in attendance potentially experienced a shift in the dialogue about providing an inclusive workplace.
Bouyer, EY Americas Director of Inclusive Recruiting, was the special guest for TESS, the long-standing TCU Neeley School of Business series for North Texas thought leaders. The networking and speaker event was hosted by the John V. Roach Dean of the TCU Neeley School of Business, Daniel Pullin.
Bouyer focused on the "Business of Belonging" in the conversation with Pullin, and how diversity, equity and inclusion factor in developing a culture of belonging in the workplace.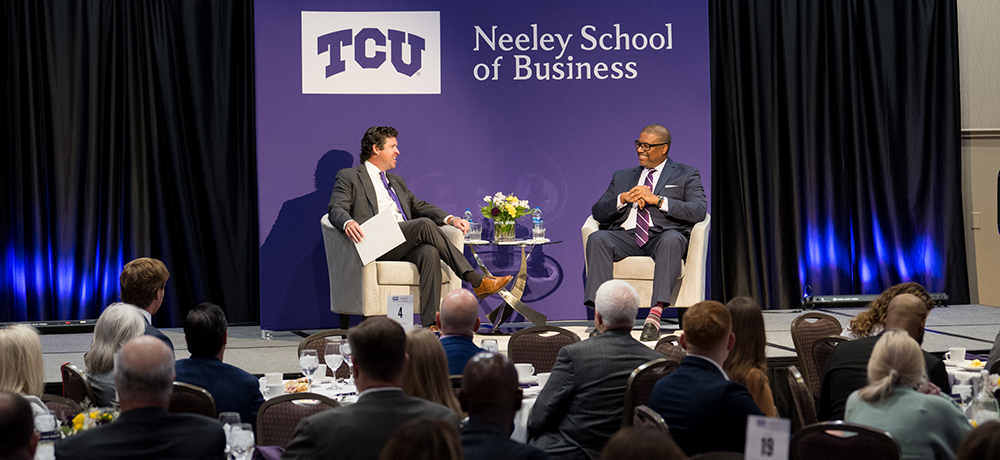 "We must be in a place, especially on topics like this, where we can have real dialogue without us turning one another off, but really from a listening perspective," Bouyer said, acknowledging that there's also a fear of making a misstep or offending someone.
"The fear is warranted. The way we are today, we're quick to call you to the carpet if you say something wrong. The question is how do you help them overcome the fear," Bouyer said. "This is where, in my opinion, we need a lot more empathy in this space."
Rasaan Hatcher, a TCU Neeley student in the MSBA program, described Bouyer's advice as an inspiration to have uncomfortable conversations about workplace culture.
"Most people actually do want to help out with matters pertaining to DEI, but many people just don't know how to go about it," said Hatcher. "Mr. Bouyer explained that the frozen middle is where you should point out efforts to ensure a more equitable society and work environment."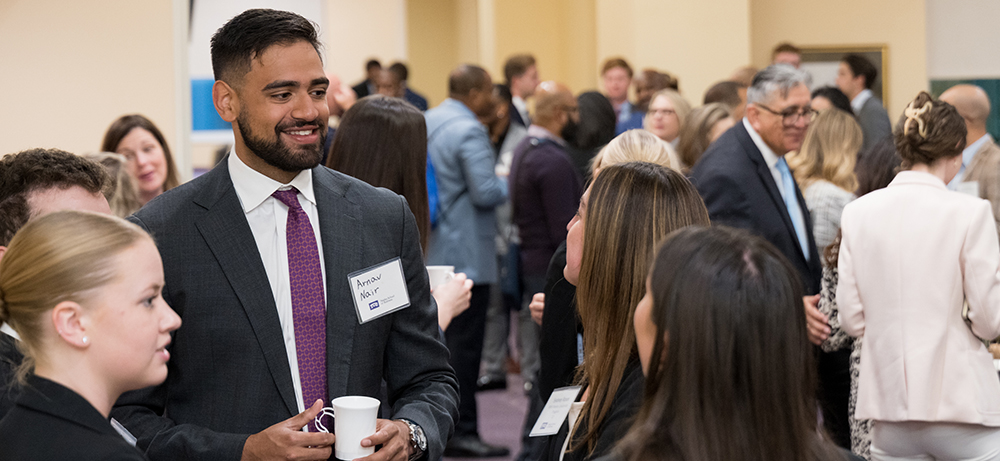 Developing a culture of inclusiveness starts with leaders defining the organization's why, or purpose. From there, create a communication plan for conveying that purpose consistently and frequently. To differentiate organizational needs, Bouyer recommends to first look at the numbers.
"Like any business, you have to take a look at your data. If you are thinking about trying to grow a business, you look at your revenue and your growth potential, and you invest accordingly," Bouyer said. "It's no different in DEI from my perspective. You look at your data, determine where you are underrepresented and differentially invest in those spaces. It sounds simple, but that's what you have to do."
Through his professional career, Bouyer said he has learned some lessons through personal experiences. He described one mistake he made early in his career of striving to be exactly like the partners in the firm, who were primarily white men.
"In other words, I lost my identity. I made a stupid decision to lose everything about me to try to 'fake it until I make it,' as a lot of people say," Bouyer said, adding that he was miserable during that time. A conversation with one of the few Black partners in the firm changed his mindset and inspired him to bring his true, authentic self to the workplace, reiterating that Bouyer was hired because of who he was authentically.
"Essentially, he gave me permission to be me," Bouyer said. "That was a game changer."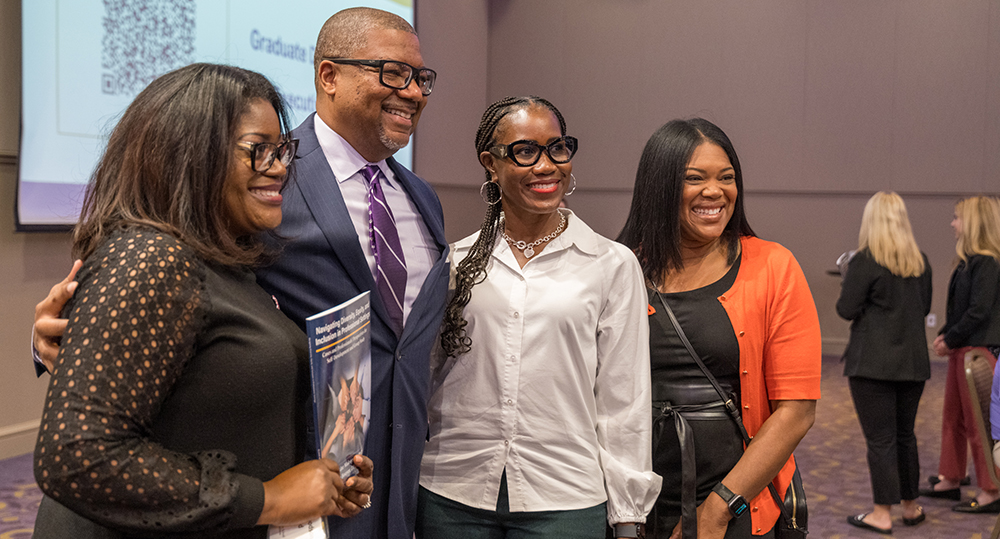 As the TESS host, Pullin closed the event by outlining some of the take-away points Bouyer provided:
Conversations are the currency of change.
Do not lose your identity. Give yourself permission to be authentically you.
Consistency is key when it comes to the commitment to diversity, equity and inclusion.
Consider taking a data-driven approach to DEI and making differential investments accordingly.
Be the change you want to see. Challenge yourself to do something differently.
"Diversity is about all of us," Pullin said, reiterating Bouyer's message of inclusiveness and belonging. "We are all unique and we all have our own identity and we all have diversity. It's for each and every one of us."