TCU Neeley Management Professor shares expertise on the emerging phenomenon of businesses rehiring ex-employees to combat historic labor shortages.
December 01, 2021
By Nicholas Ferrandino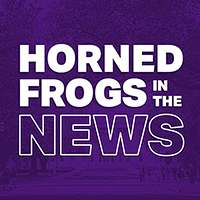 Abbie Shipp, the M.J. Neeley Professor of Management at TCU, has been featured twice on CNBC covering the growing trend of boomerang employees in today's job market.
The ongoing COVID-19 pandemic has led to a record number of people in the United States quitting their jobs for a variety of reasons. And with so many positions left empty in industries such as food and retail, Shipp, along with professors across the country, say that more and more businesses are looking to fill in those gaps with boomerang employees – people who return to a prior place of employment after a period of time away.
"Being a boomerang employee doesn't carry a negative stigma that it once did," Shipp said.
Employers have several reasons for bringing back a previous employee. Oftentimes, it costs more to train a new employee or to leave the position unfilled. There is also the benefit of bringing back a previous employee who gained new skills and experience while working outside of the company.
Coupled with the high demand for labor, these qualities put boomerang employees in a favorable position to bargain for greater benefits at their old job. Shipp warns, however, that it is best advised to not look back at your old job with rose-tinted glasses.
"It's incredibly important to take in all the information of your past experience with the firm," Shipp said.
Shipp advises to evaluate what conflicts of interest caused you to leave in the first place and determine if the company has taken any steps to address those issues since you last worked there.
You must also be aware that your job, the environment and its people have not remained in situ during your absence. You must be open and ready to learn from your co-workers, both new and old, to help reintegrate yourself into your old new job.
Shipp and other professors agree that boomerang employees will be a continuing trend for years to come. So learning about them now may prove integral to understanding how the job market will evolve and reshape itself post-pandemic.
Read the full CNBC articles featuring Shipp below.
Why all your coworkers who quit are about to come back as 'boomerang employees'
So your old boss wants you to come back – here's how to negotiate a 'boomerang' offer