The Neeley Accounting Department has formed two committees to prepare for changes to the Certified Public Accountant exam scheduled to take effect in January 2024.
January 23, 2023
By Tiara Ellis Richard
Industry standards regularly evolve. And when they do, it's imperative for educators to be on the cutting edge. To remain ahead of the curve, the TCU Neeley Accounting Department is strategically planning for upcoming changes to the Certified Public Accountant (CPA) exam, which directly impacts current and future accounting students.
In January 2024, the CPA exam will significantly change in an effort to more closely mirror how the accounting profession has evolved.
"The CPA exam is the universally recognized designation for accountants to show they are capable and qualified," said Bill Wempe, Chair of the Accounting Department. "It has a long history of being an indicator that this person is well trained and has financial expertise."
For TCU Neeley's accounting department, educating students is about much more than passing a professional exam. Faculty and staff members aspire to make students job ready and prepare them for a successful career, Wempe said. The CPA exam is one part - although a significant part - of the larger process.
The accounting department created two committees to prepare for changes to the professional exam, which has been named the CPA Evolution Initiative by national accounting professionals. The first Neeley committee is the CPA Evolution Committee and is being chaired by Renee Olvera, a professor of professional practice and director of the Master of Accounting program. The second committee is called Committee 150, so named for the 150 hours of coursework necessary to be eligible to sit for the CPA exam. It is chaired by Karen Nelson, a Neeley professor of accounting.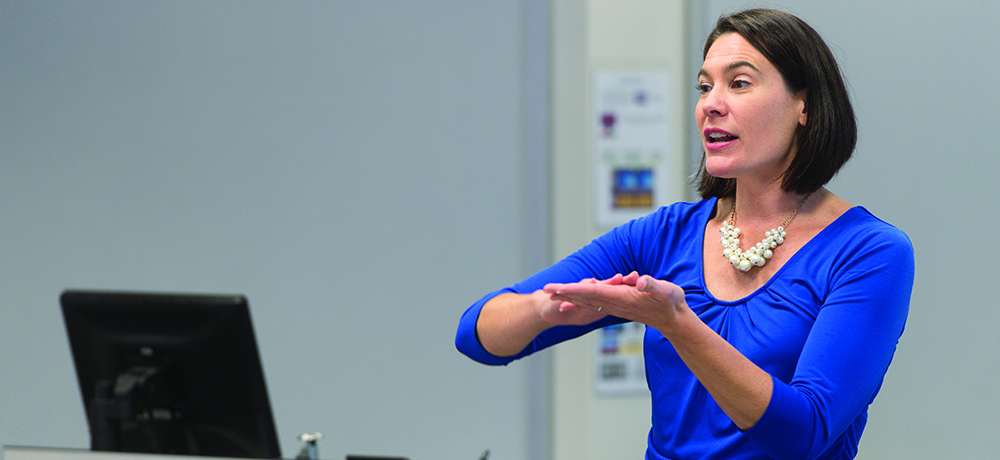 Neeley's CPA Evolution Committee is mapping the accounting department's current coursework and learning objectives to the proposed blueprint issued by the American Institute of Certified Public Accountants (AICPA) as the CPA exam undergoes the largest change in more than 20 years, Olvera said. So far, the accounting department's curriculum covers much of the content in the new version of the CPA exam, but the final blueprint is not expected to launch later in spring 2023, she said.
"The Department of Accounting at TCU has historically been a trailblazer and an early adopter for needed modifications to our accounting curriculum and learning objectives," Olvera said. "For example, we incorporated data analytic learning objectives and coursework in our curriculum before it became mainstream. I attribute this to our knowledgeable faculty and our attention to the needs of young professionals as they enter the workforce."
The National Association of State Boards of Accounting (NASBA) and Texas State Board of Public Accounting (TSBPA) have established criteria to be able to take the CPA exam, which is required to become a licensed CPA. Committee 150 is exploring alternative pathways for delivering more of the required 150 hours of coursework, which in Texas includes 30 hours of upper-level accounting courses.
For some students completing a graduate degree in accounting fulfills that requirement, Nelson said.  But that's not the ideal pathway for everyone. Committee 150 is considering a "fast track" to CPA eligibility while earning a bachelor of business administration (BBA) degree. Another alternative the committee is evaluating is an "accelerated" masters of accounting (MAc) degree, which could allow a student to earn both BBA and Mac degrees on an accelerated schedule. The program options have not been finalized and remain under review, but have been well-received by faculty, department leaders and board advisors, Nelson said.
"We believe this will better serve our students by providing them options to receive a high-quality TCU education on their path to becoming a licensed CPA," said Nelson.