Big data analytics has the power to transform the way supply chains work, yet most companies aren't jumping to take advantage of it. TCU Neeley professors Daniel Chen, David Preston and Morgan Swink researched hundreds of companies to find out why.
November 19, 2020
By Elaine Cole and Erin Smutz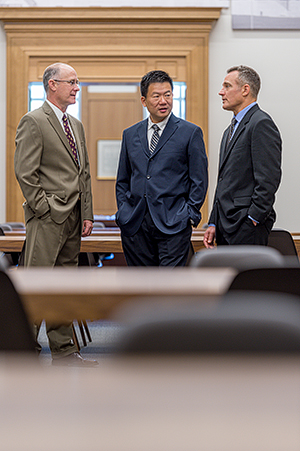 Big data is changing how companies make decisions, serve customers, manage employees and create value. Companies using big data can't say enough positive things about it, yet most companies aren't leveraging it because they don't know its true power.
Big data analytics – examining large data sets to uncover hidden patterns, correlations, market trends, customer preferences and other vital information – is still relatively new. Many companies are still researching what skills, investments and risks are involved.
Now is the time for companies to develop a competitive edge by incorporating big data analytics to improve supply chain decision-making processes and strategies.
Chen, Preston and Swink's research, "How Big Data Analytics Affects Supply Chain Decision-Making: An Empirical Analysis," is forthcoming in the Journal of the Association for Information Systems.
Read the full research highlight here.
Learn more about the Neeley Analytics Initiative here.
Learn more about the TCU Neeley MS in Business Analytics here.