The TCU entrepreneurship professor was among 55 leading thinkers in the field of innovation and entrepreneurship from around the world tapped to identify this year's disruptors.
September 14, 2020
By Elaine Cole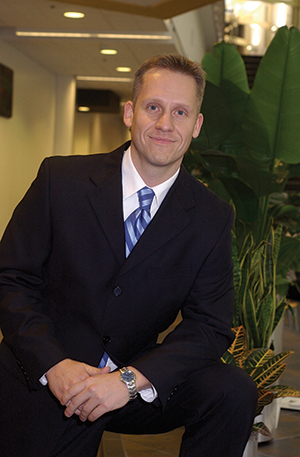 CNBC's eighth annual Disruptor 50 list identifies private companies that are changing the world in unimaginable ways. Keith Hmieleski, the Robert and Edith Schumacher Executive Faculty Fellow in Innovation and Technology at the TCU Neeley School of Business, served as an expert to rank the companies.
The Disruptor 50 identifies fast-growing, innovative start-ups on the path to becoming the next generation of great public companies. These private billion-dollar businesses are addressing concerns such as food sustainability, environmental impact, consumer health, access to capital and education.
Hmieleski was one of CNBC's Disruptor 50 Advisory Council, a group of 55 leading thinkers in the field of innovation and entrepreneurship from around the world. These experts ranked the quantitative criteria by importance and ability to disrupt established industries and public companies. Scalability and user growth received the highest weighting, but the ranking model is designed to ensure that companies must score highly on a wide range of criteria to make the final list.
CNBC started with 1,355 nominees, all private, independently owned start-up companies founded after Jan. 1, 2005. Companies nominated were required to submit a detailed analysis, including key quantitative and qualitative information. This year CNBC added an extra step to its selection process: how companies were impacted by the Covid-19 pandemic.
Quantitative metrics included company-submitted data on workforce size and diversity, scalability, and sales and user growth. CNBC also brought in data from PitchBook, which provided data on fundraising, implied valuations and investor quality; and IBISWorld, whose database of industry reports were used to compare the companies based on the industries they are attempting to disrupt.
"Special thanks to the 2020 CNBC Disruptor 50 Advisory Council, who offered us their time and insights this year as their campuses shut down and their departments and classes moved online. As always, we appreciate their contributions," CNBC said in a statement.