Will artificial intelligence take over human project management by 2030 as predicted? Professor of Operations Management Tyson Browning tells the WSJ he isn't so sure.
April 24, 2019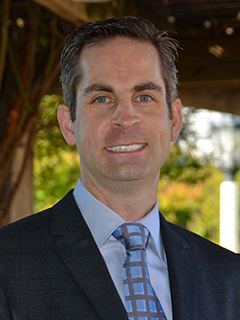 A study by Gartner, featured in The Wall Street Journal, states that up to 80 percent of tasks performed by project managers will be replaced by artificial intelligence and machine learning by 2030.
WSJ's John Murawski writes that a project manager's work involves planning, budgeting, reporting, tracking and holding monthly meetings. In the coming decade, says Daniel Stang, research vice president at Gartner who wrote the report, the focus will shift to maximizing efficiency and performance through predictive analytics.
Tyson Browning, professor of operations management at the TCU Neeley School of Business, isn't so sure AI is coming to project management anytime soon.
He told the WSJ that project managers are so busy juggling tasks and responding to mini-crises that their field will lag behind in AI adoption.
"Most project managers are so busy they tend to be firefighters in most cases," he is quoted as saying. "2030 is a pretty optimistic timeline to anticipate a reduction of project management activities."
According to Project Management Institute surveys, organizations annually waste about 12 percent of their investment in project spending because projects are poorly executed or poorly managed.
There were approximately three million project managers in the U.S. last year, the article states.
Read the full article on The Wall Street Journal website by clicking here.