Business owner looks to TCU Neeley's Center for Supply Chain Innovation for solutions.
March 29, 2021
By Sheryl Jean, TCU Magazine
When Shoppa's Material Handling began to experience fast growth a few years ago, selling more forklifts and machine equipment and new logistics services to industrial customers, owner Jimmy Shoppa BBA '80  turned to TCU Neeley's Center for Supply Chain Innovation for help. Student interns are now ensuring the company has the proper inventory and customer management tools to fulfill orders in a timely manner.
In an ongoing process, interns established methods to eliminate duplicate parts entries in the company's database so inventory levels were accurate, which reduced the number of parts collecting dust and freed up cash. They also standardized parts names and incorporated prices into the database, saving time and allowing easier inventory management.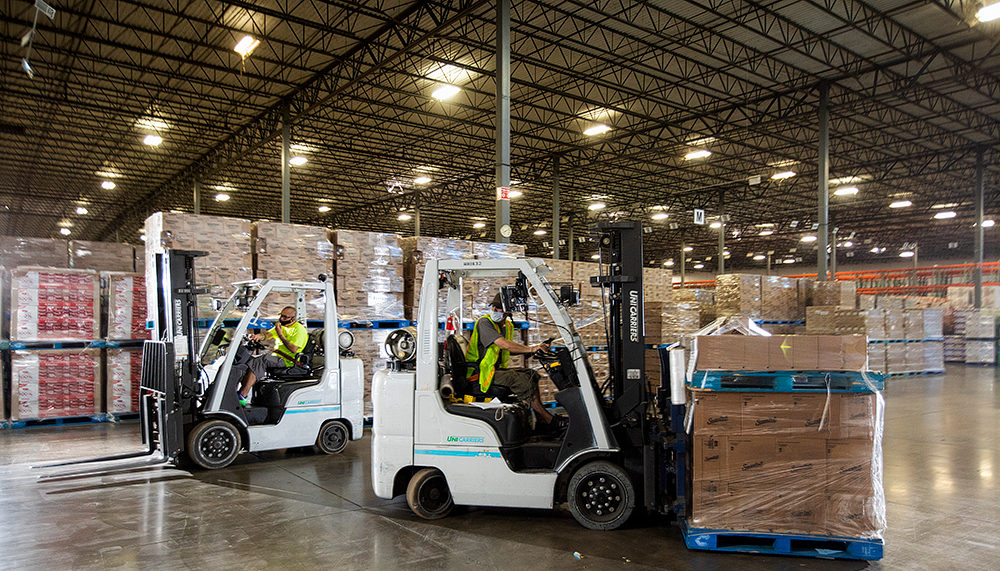 Little did Shoppa know how crucial these efforts would become amid the intense pressure on supply chains caused by COVID-19.
Shoppa "has this desire to really, really make sure his company is in the right position to meet challenges," said Dave Malenfant, the supply chain center's director of outreach and partnerships, who has coordinated TCU students to work or intern at the company and has advised its owner on everything from big data to hiring. "He recognized the data is there, and he needs to get his hands around the data."
Such collaboration reaps multiple benefits. "We can learn a lot from him, and at the same time he can learn a lot from us," said Malenfant, former vice president of global supply chain at Alcon Laboratories in Fort Worth.
As part of a capstone project for a master's degree in supply chain management, Evan Black '15 MS SCM '19 analyzed Shoppa's inventory data system. He discovered that not only were some components entered into the system multiple times, some customer information, such as addresses, was out of date, which made tracking inventory difficult.
"The data wasn't complete, and it wasn't uniform," said Black, who now is an importer for his family's business in Baltimore but also consults with Shoppa's.
Read the full article on the TCU Magazine website here.