Ayotunde Gibbs and Sam Jordan are featured in an exclusive list that honors 100 of the most accomplished EMBAs in the world for their agility, innovation and determination.
July 28, 2020
By Elaine Cole
From Fort Worth, Texas, to Barcelona, Spain, only the top 100 Executive MBAs from the Class of 2020 are featured in Poets & Quants Best and Brightest Executive MBAs. The list features students from 51 of the top-ranked business schools in the world, including the TCU Neeley School of Business.
Ayotunde Gibbs and Sam Jordan personify excellence in the TCU EMBA through their contributions to the class, academic performance, extracurricular involvement, professional achievement, personal intangibles and unique personal stories.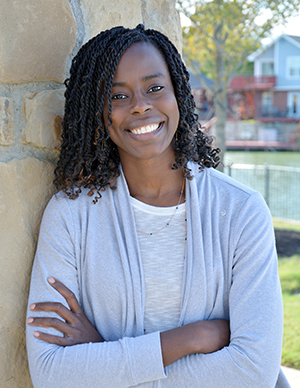 Gibbs is the IT global store system director for GameStop, where she leads a team responsible for more than 40 applications in 3,800 stores serving more than 30,000 associates.
Why did she decide to pursue an EMBA? "Getting my EMBA has been a goal of mine for years. So, I have been on the lookout for programs and the right time to begin. The TCU EMBA provided some key benefits that I was looking for – a reputable, nationally-recognized program; top-notch faculty; curriculum focused on leading in an ever-changing, complex, connected world; an environment where I could focus on learning; a network of individuals who share a passion for learning and that can be a stepping stone to other opportunities outside my current industry or area of expertise. I researched multiple programs and the TCU value proposition for me was the best. This was also supported by alumni and co-workers I spoke to who had gone through the program," she told Poets & Quants.
Read Ayotunde Gibbs' article here.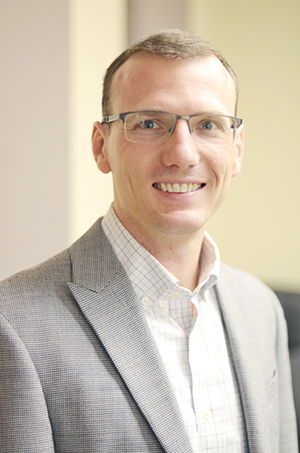 Sam Jordan is general manager for Electro Acoustics after serving in the Air Force JAG Corps for six years. At Electro, Jordan is responsible for finances, operational performance and quality systems.
Which academic or extracurricular achievement are you most proud of during business school? "Towards the end of the program, the Fort Worth Chamber of Commerce selected my company as the Small Business of the Year. The changes and investments I was making in Electro Acoustics and our team were the immediate application of what I was learning in class. Our class discussions about strategy, statistics, and innovation all equipped me to guide Electro Acoustics through a pivotal year of incredible growth, culminating in the Small Business of the Year Award. TCU's program truly is where 'class starts on Friday, and ROI starts on Monday,'" he told Poets & Quants.
Read Sam Jordan's article here.
Jordan is also featured in the main article by Poets & Quants senior writer Jeff Schmidt:
"Sam Jordan remains active in the U.S. Air Force Reserve as a Judge Advocate General (JAG) who provides support for sexual assault victims in the service. Outside the Air Force, he runs his family business, which was recently named Small Business of the Year by the Fort Worth Chamber of Commerce. For Jordan, the Texas Christian EMBA provided him with the blueprint to adapt to an ever-shifting marketplace.
"TCU's program truly is where 'Class starts on Friday, and ROI starts on Monday,'" he writes. "Right as classes concluded, COVID-19 disrupted everything I had been building. I am presently using Dr. Mary Uhl-Bien's Complexity Leadership Model as my blueprint for pivoting my company from serving large venues to small spaces and individuals. With this model, I am choosing my path forward instead of merely reacting to the latest COVID-19 order.'"
For the complete article and list of the 100 featured Executive MBAs, visit the Poets & Quants 2020 Best & Brightest Executive MBAs website.