The Boise Boy and jack-of-all-trades is no stranger to TV or starting from scratch.
August 25, 2021
By Lisa Martin, TCU Magazine
Wearing battered cowboy boots, a plaid dad shirt from a closet full of them and a grin of effortless wit, Clint Robertson '92 became half of HGTV's latest power duo with the hit series Boise Boys.
Their role is expanding. In June, Outgrown With the Boise Boys premiered, solving square-footage problems for families needing more space.
A formidable work ethic alongside a varied professional background helped Robertson succeed in real estate. But as a CPA, licensed attorney, mediator, contractor, broker, developer and mentor, Robertson, who graduated at the top of his accounting class at the TCU Neeley School of Business, defies pigeonholing.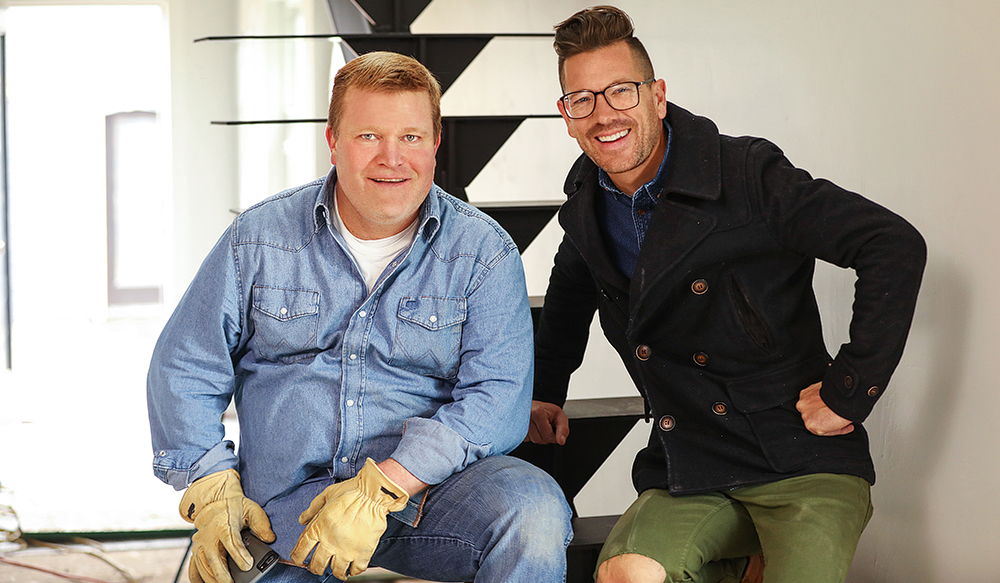 "Clint's career path is not exactly what I would have expected, but he was always very driven and ambitious," said professor emeritus Robert Vigeland, a former chair of TCU's accounting department.
"He stood out from the beginning," he said. "It's amazing the things he's done with his life."
Robertson's roots run deep in Fort Worth. His grandfather was a barber in the River Oaks area. His mother and father, a standout pitcher who played for the University of Texas at Austin, moved to Fort Worth when he was 3.
The couple's firstborn son excelled at nearly everything he pursued. A natural athlete and gifted singer, Robertson became the Castleberry High School valedictorian and received a full academic scholarship to TCU.
"There's something about TCU and something about Fort Worth in general," Robertson said. "Even though I'm grown and gone, the TCU area still says home."
He entered college as a future physician only to begin feeling antsy about a potential 12 years of training. But he had developed a bug for business from working alongside his CPA father, helping out with the Dairy Queens and other fast-food restaurants that Joe Robertson bought to fix and flip.
Read the full article on the TCU Magazine website here.
Photos courtesy of HGTV.