Dixon is raising money to start a private high school dedicated to helping students kick start careers in the esports and gaming industry.
June 30, 2021
By Haeven Gibbons, Fort Worth Star-Telegram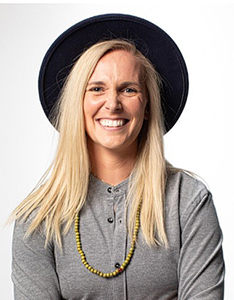 Lindsey Dixon MBA '20 started META Education Inc. because she doesn't think traditional schools are working for every student. META stands for Most Effective Tactics Available. It's a gaming term, and it encompasses Dixon's mission to provide students with effective learning.
The school's goal is to provide an affordable option for personalized learning. The for-profit startup will launch in Dallas.
META will be a full-time high school program dedicated to career development in the esports and gaming industry, allowing high school students who have an interest in building their careers in these industries to spend half of their time working on core content education and the other half working on career development.
Dixon received $100,000 in start-up support from Dallas Incorporated, a private investment firm, incubator and innovation consultancy that funds DFW startups.