The TCU Neeley School of Business Certificate in Consultative Sales program is attracting undergraduates from across campus and employers from across industry.
April 22, 2022
By Rachel Stowe Master
The TCU Sales Center at the Neeley School of Business is giving Horned Frogs a powerful boost in their professional sales careers. Not only does the undergraduate Certificate in Consultative Sales program boast a 100% job placement rate and $83K+ average first-year compensation (salary plus expected variable compensation for 2021 graduates), it also is enabling some graduates to leapfrog company training programs or entry-level positions and immediately begin jobs typically reserved for experienced reps.
When Michaela Petty graduated in December 2020 with a BBA in marketing and Certificate in Consultative Sales, she had her pick of technical sales jobs. Not even two years into her career and she's already been promoted three times.
Petty joined software giant VMware Inc. as an acquisition commercial account manager — a position for proven sales reps. She has since been promoted to development CAM, senior CAM and — in March — field account executive.
"I was fortunate to be able to skip a level and go straight into a selling position. Now to be a field account executive at only 25 is almost unheard of," she said. "I am very honored and humbled by the company's faith in me, and what made this possible is the TCU Sales Center teaching me what I needed to know before I even started."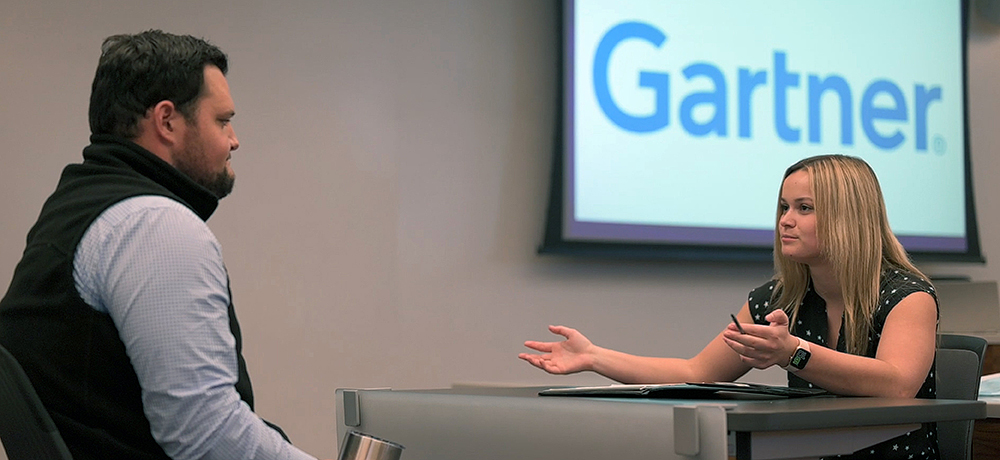 Launched in Fall 2019 with 13 students, the Certificate in Consultative Sales program has grown exponentially in number of participants and diversity of major. For Fall 2022, 235 students representing 24 majors and six colleges are enrolled in the program.
Open to all majors, the 12-hour certificate program focuses on professional sales, also known as consultative selling.
"Professional sales is not 'pitching' or what you think of as retail sales — it's selling to enterprises in $250,000 to $1 million deals," said Zachary Hall, director of the TCU Sales Center and associate professor of marketing. "Consultative selling is actively listening to your customer, understanding their context, identifying problems they have and delivering value by helping them solve that problem."
The foundation of the certificate program is experiential, real-world selling. Hall, who has a PhD in marketing with an emphasis in sales, is the only academic among the program's faculty. He is joined by six adjunct faculty members — all current or retired sales executives — who coach students through intensive role playing and live selling.
Equipped with a portfolio of products ranging from professional workshops to networking receptions to team-building events, students identify prospects, ask questions, determine problems and offer solutions — all the things professional sales reps do. Revenue generated by student sales is invested back into the program.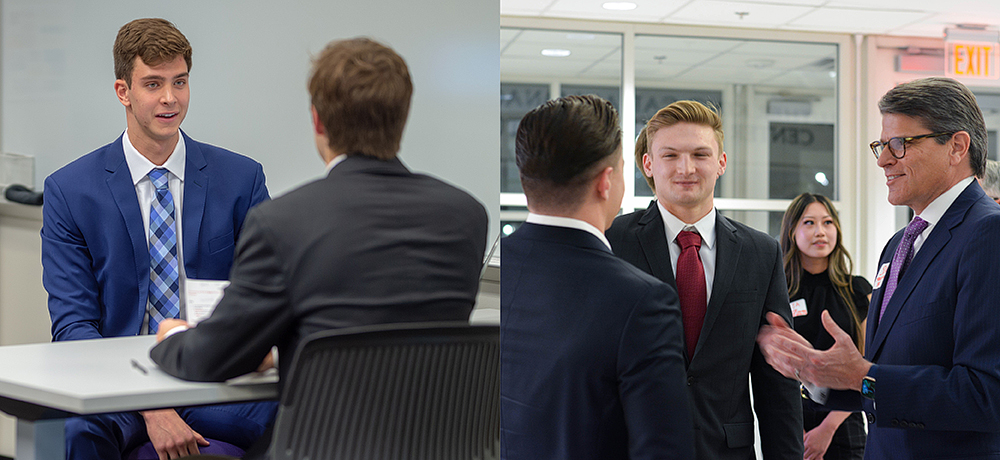 "The differentiator is we allow our students a real-world way to fail but without real-world consequences," Hall said. "Our students reach out to executives and experience the stress of having a quota. It's a huge benefit because now they have quantifiable results on their résumés. 'I contacted 400 people, set up 15 meetings, closed 5 deals, exceeded quota by 140% and am ranked X in my class.' They basically get an internship taught by executives."
"The TCU Sales Center educates students on a noble way to sell based on value and customer challenges," said Corey Hutchison, executive in residence (EIR) at the TCU Neeley School and vice-president, Americas Sales at HashiCorp. "This program could not be more real, and potential employers see that as a way to bring ready-made sales students on staff."
Student involvement has been key to supporting the program's growth. A sales enablement team includes more than 30 student employees who create polished marketing materials such as videos, graphics and presentations as well as run the program's social media channels. In addition, 18 student sales coaches serve as mentors for role plays and live selling.
David Gaudin, the program's lead sales coach and a senior business information systems major from Boxford, Massachusetts, has enjoyed learning how to identify and provide value to clients as well as developing friendships and growing his professional network while still in college.
"As a student, the program has helped me grow as a sales professional, identify how I can provide value to others, adapt my communication style for different people and work a lot better in my internships. As a coach, it's enabled me to see what it's like to be a leader and manager. Having sales management experience right out of school is a pretty incredible thing," he said.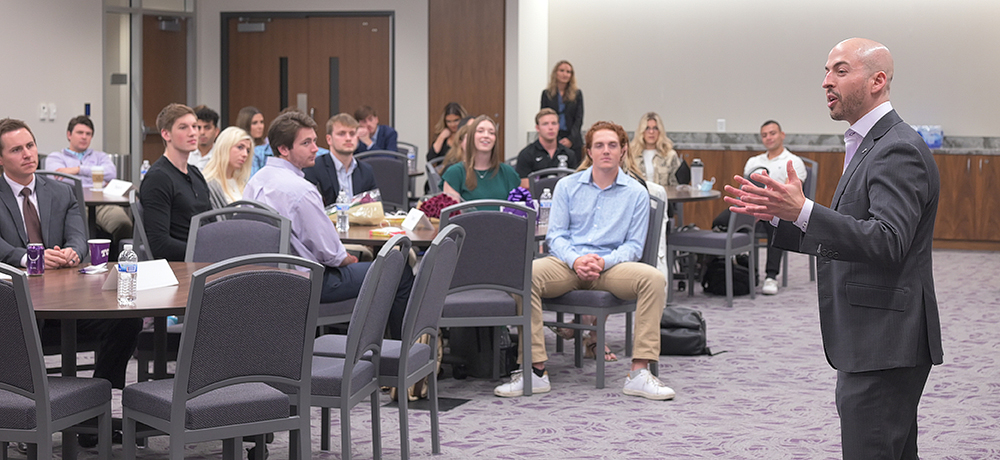 Gaudin's participation in the program led to several internship opportunities and ultimately a sales specialist position with Cisco Systems' U.S. commercial Internet of Things (IoT) following his May graduation.
"During my interview, my boss pointed out that she loved that I had sales training from the TCU Sales Center. This job is something that you would usually take after a few years out in the field or after going through the Cisco Sales Associate Program," he said, noting his experience at the TCU Sales Center coupled with almost two years of interning at Cisco is allowing him to skip the company's two-year new-graduate sales training program.
Gaudin said students from all majors are welcome in the intensive certificate program, where drive — not GPA — is a better indicator of success.
"We're really just looking for students who are willing to put in a lot of effort in order to become the best versions of themselves," he said.