Sarah Makanjuola MBA '19 put the power of a TCU MBA to work for herself almost from day one. She left her corporate job and started her fitness business after her first semester at TCU Neeley.
January 21, 2020
By Elaine Cole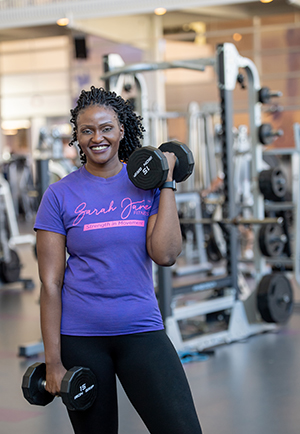 In her evening TCU MBA classes, Makanjuola learned alongside her corporate classmates, but instead of applying business cases and projects to a corporate employer, she applied them to Sarah Jane Fitness. 
"I may not have the resources that these corporate businesses have or a huge team, but I'm learning how to position my business for success," she said. "My classes helped me see what my business is going to look like in the future and what pitfalls to avoid." 
You don't always think of entrepreneurs getting a graduate business degree, but some come to the TCU MBA to fortify their entrepreneurial spirit, strengthen their skills and gain an edge as they start new ventures.
Going to school and working full time is already a challenge, so it helps to be passionate about your career path. Starting Sarah Jane Fitness lit a fire in her and fueled her passion to help others. With her TCU MBA degree, Makanjuola is turning that passion into profit. 
Much like the TCU MBA program, Makanjuola helps her clients find what works and what doesn't work. She helps them study both their hindrances and opportunities, and then works with them to obtain their goals. 
Makanjuola built her business by day and attended TCU MBA classes at night, learning management, accounting, finance, marketing and more, all the skills she needed to make her business succeed. She took advantage of the TCU Neeley Institute for Entrepreneurship and Innovation to hone her message and brand, and practiced her management skills working in the office of the TCU Recreation Center. 
She didn't stop there. Makanjuola was selected as one of only 23 entrepreneurs across the country for the Women's Business Enterprise National Council Student Entrepreneur Program. She studied an online curriculum, received mentoring from a certified women-owned business, and attended a national conference in Baltimore.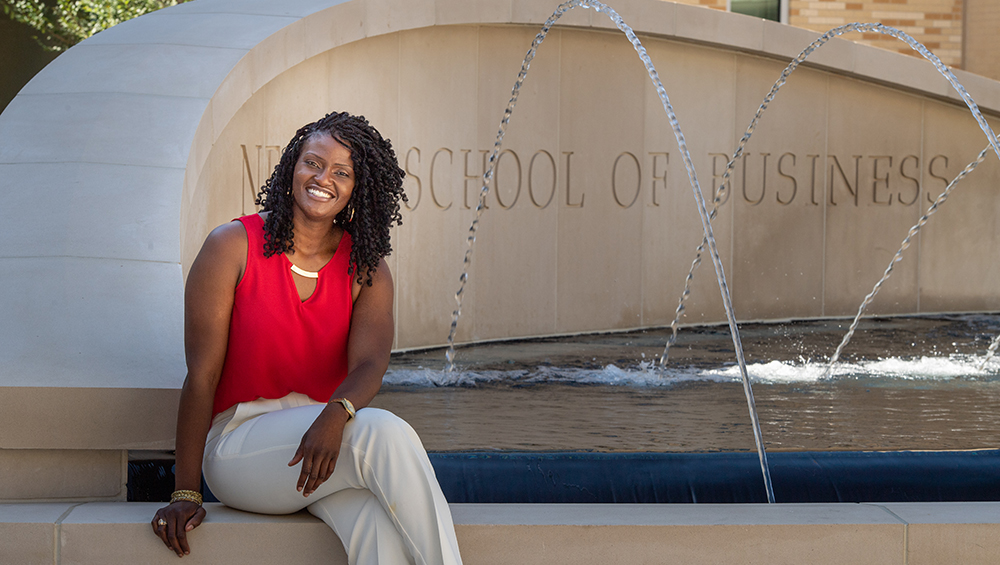 "Sarah was a leader from day one, networking and learning from her peers, working alongside our network, and co-leading our morning fitness program at the conference," said Andrew Gaeckle, director of strategic planning for the Women's Business Enterprise National Council.
Makanjuola's mentor in the program, Beth Miyashiro Vivio, president of Corporate Fitness Works, said she put her whole self into the experience. "Her strong personal and professional vision gives her a clear path forward in her business, and her focus and dedication will lead her to being successful."